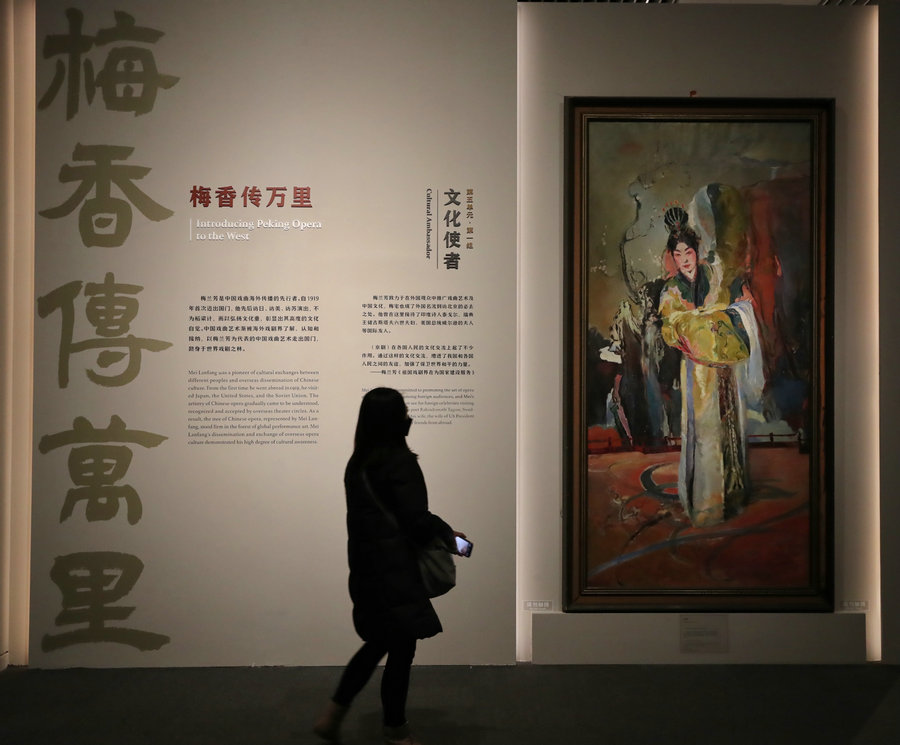 Liu Zhen, head of the Mei Lanfang Memorial Museum, says it took them over one and a half years to mount this exhibition, with the aim to present a "vivid, admirable and respectable image" of the Peking Opera maestro.
Mei Lanfang was raised in a family of opera performers including his grandfather, Mei Qiaoling, who was depicted in a renowned ink-color painting, Thirteen Stars of Tongzhi and Guangxu Reigns of the Qing Dynasty (1644-1911). The collective portrait made in the late 19th century features 13 singers who lived in the late 19th century and early 20th century and contributed to the foundation of Peking Opera. It is on show at the current exhibition.
Mei Lanfang did much more to expand the family heritage. He developed a highly expressive performing style of playing female lead roles with vigor, refinement and grace, and based on that he created the Mei school. Its influence spread far and wide as it produced generations of excellent singers. And he reformed the performance, dress and stage setting to give this operatic tradition a modern touch, building a fan base at home and abroad.