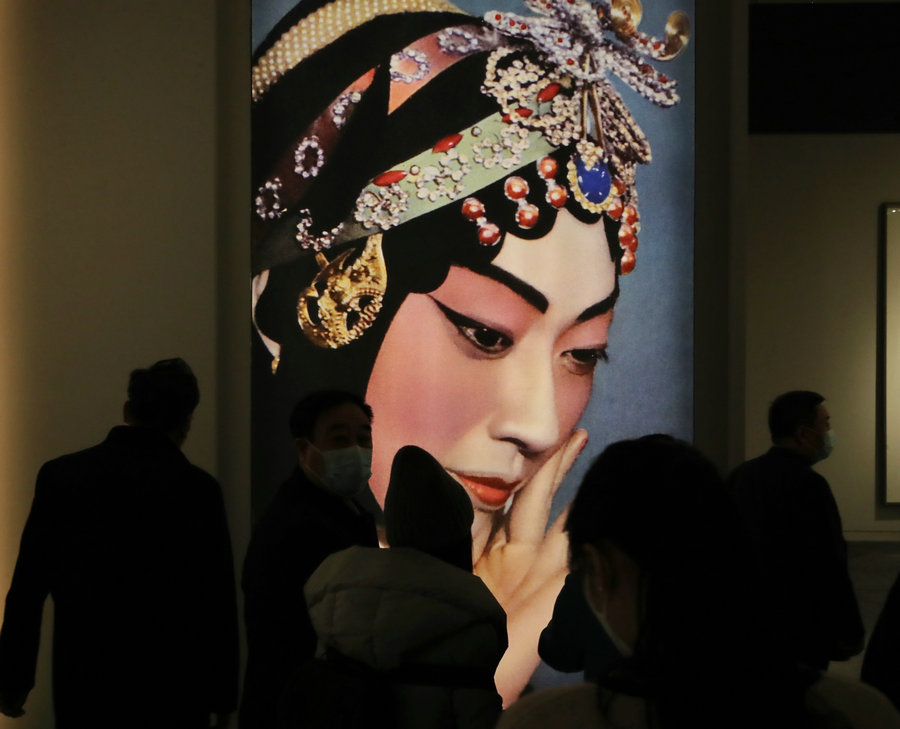 Lin then wrote down on the fan his translation of the English part in Chinese, in a classical literary style.
The fan has been preserved through the decades. It now makes a rare public outing as part of the display at Mei Lanfang: His Art, His Life, a long-term exhibition at the National Museum of China.
The fan is shown side by side with a 3-meter-high oil painting, Goddess of the River Luo, which depicts Mei playing the lead role in one of his signature works. It was produced by Nandalal Bose, the pioneering figure of modern Indian art, during his visit to China along with Tagore.
Some 400 objects and hundreds of stage photos of Mei are on show at the exhibition to trace how he turned the family undertaking of performing Peking Opera into a great duty, preserving this cultural heritage and introducing it to the world.