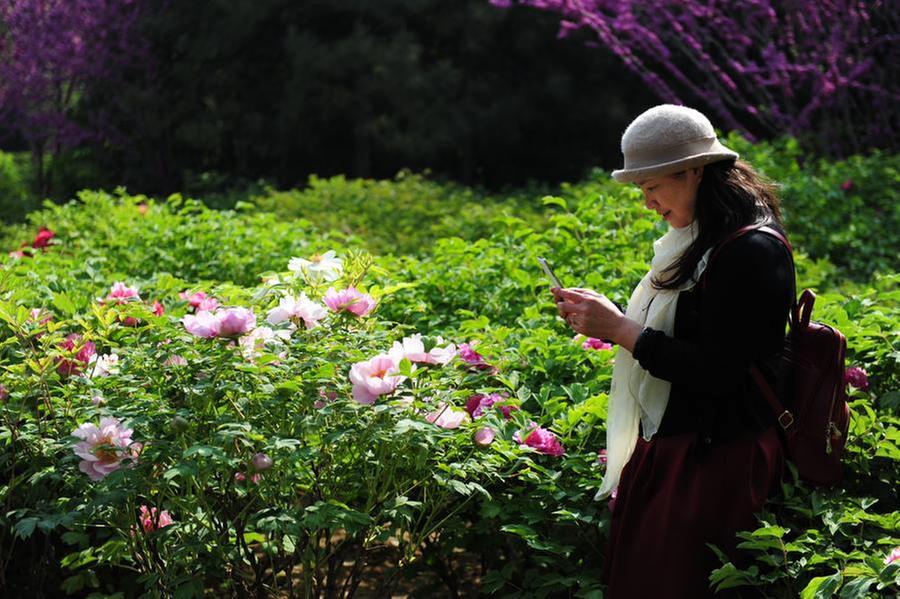 A woman enjoys peony flowers during the Peony Cultural Festival in Luoyang, Central China's Henan province, April 1, 2016. [Photo/Xinhua]
Spring Outings
Not only is it a period for commemorating the dead, it is also time for people to go out and enjoy nature.
As trees turn green, flowers blossom, and the sun shines brightly, everything returns to life. It is a fine time to appreciate the beauty of nature. This custom can be traced back to the Spring and Autumn Period (770 – 476BC) and Warring States Period (475 – 221BC).
Strolling outside in spring adds joy to life and promotes a healthy body and mind.