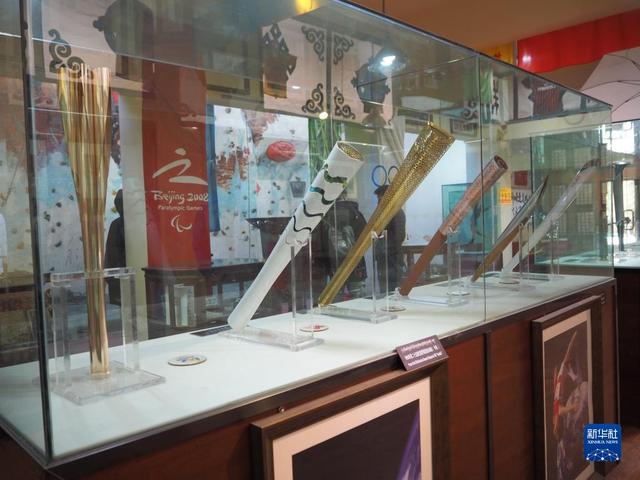 The Beijing Winter Olympics becomes a new favorite for local winter sports fans when an Olympic exhibition is on show at the Tsering Chea snow mountain museum in the northern suburb of Lhasa, capital of Southwest China's Tibet autonomous region.
Hundreds of students and tourists swamp in the museum to take selfies with their new models, Bing Dwen Dwen and Shuey Rhon Rhon, the mascots of the Beijing 2022, every day.
The exhibition not only shows past stories and the current status of the Winter Olympics but also includes more than 10,000 collections with over 2,000 exhibited of previous games such as posters, torches, mascots, badges, commemorative coins, stamps, etc.
"Those help the visitors know more about Winter Olympic Games," Tsering Tashi, the deputy director of the museum said. "Some exhibits such as sportswear were donated by athletes."
Visitors also take climbing practices in the museum. "I take my child to learn and experience more about Winter Olympics every weekend," said resident Chodron.
The museum has been open for six years. Covering an area of 4,844 square meters, it can undertake more than 30,000 local students' practical training and quality development education every year.