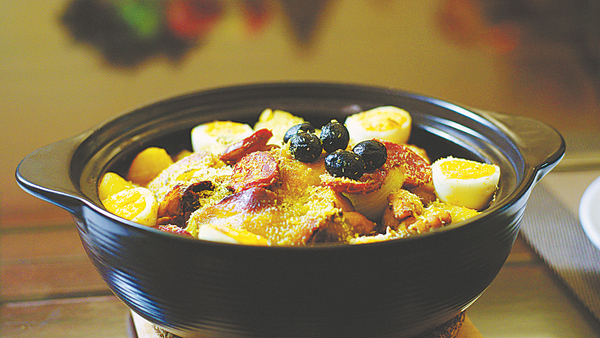 The documentary touches on all the major aspects of Macao's food, not least its colorful street snacks and the culinary traditions inherited from early Guangdong and Fujian immigrants, as well as the transformation brought by Macao's handover.
Zhang Hanbing, the chief director, recalls that they first had the idea to produce the documentary in 2019, but their interviews-reaching a total of 397 individuals and restaurant staff in four weeks-started in August last year due to the pandemic.
Talking about the fact that Macao earned UNESCO recognition as a world-leading culinary destination in 2017, Zhang says the region's distinctive openness and hospitality helped merge cooking techniques, as well as ingredients, from the East and the West.
Overcoming a series of challenges, including two regional resurgences of the pandemic and a strong typhoon, Zhang led four teams of eight directors to wrap up the main shoot in mid-October, with a few new scenes, featuring a gourmet festival and the Macao Grand Prix, filmed later in November.
Despite the difficulties, the shoot was a journey of surprise. Xu Rui, director of one episode, recalls their chance encounter with Audrey Stow, the daughter of the late Andrew Stow, a baker known for the iconic Macao egg tart, a reinvented version that blends the methods of traditional Portuguese egg tarts with English custard tarts.
"Macao egg tarts are so famous that most tourists will rank it highly on their must-try list, so we didn't plan to take much time to feature it. However, Audrey told us some interesting stories, making us change our mind," says Xu.