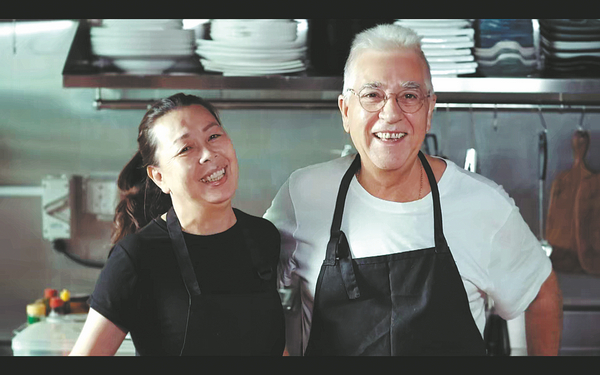 Restarting his career by opening up a cafe, the determined man learned a recipe for hand-stirred coffee from a foreign couple. One cup requires constant stirring-at least 400 times-to mix sugar, hot water and instant coffee. With praise from Hong Kong superstar Chow Yun-fat, who stumbled upon his small venue and enjoyed a cup of the hand-whipped coffee, the cafe has since become a top draw for avid fans and curious tourists.
Such interesting stories abound in Macao-a Portuguese chef taking Macao as his second home to run a restaurant with his wife, a hospitable street vendor devoted to his porridge sales for over 60 years, and an American chef's experimental cooking of steaks in a special kitchen with a wall made of Himalayan salt blocks.
"Most of the legendary stories behind the delicacies are like a dialogue exchanged between different civilizations. If you take a look back at history, you find most cultural clashes were accompanied by violence or conflict," comments Zhang Tongdao, director of the documentary center with Beijing Normal University.
"Hence, a cultural encounter through food is beautiful and warm, making the documentary not just a mouthwatering treat but also a thought-provoking trip," he adds.
Contact the writer at xufan@chinadaily.com.cn