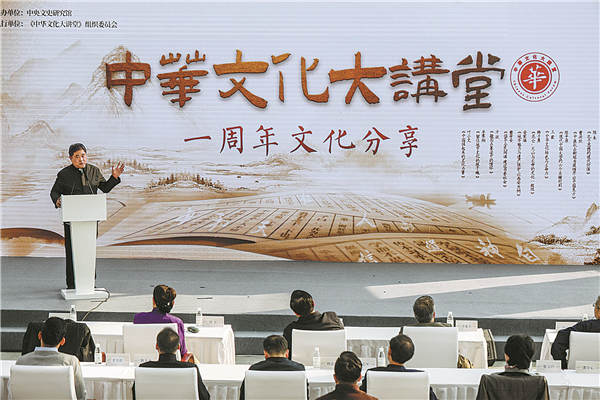 Recent years have seen a surge of traditional Chinese-style products and trends and this innovative expression of Chinese culture has continuously amazed and delighted the public. On Oct 24, the national cultural boutique project, Chinese Culture Lecture Hall, was held at the Beijing Phoenix Center celebrating its anniversary.
Creative speeches and performances were shared by expert committee members and fans of the project were presented simultaneously via live broadcast. The Chinese Culture Lecture Hall is composed of more than 130 counselors, researchers and experts from the China Central Institute for Culture and History. The expert committee carries out the mission of inheriting and promoting Chinese culture, and continues to encourage public participation.
Zhang Meiying, general counsel of the Chinese Culture Lecture Hall says: "At the historical node of the great rejuvenation of the Chinese nation, what kind of culture should we promote and shape to achieve cultural self-consciousness and self-confidence? This is the question we want to answer, and it is also our goal and mission."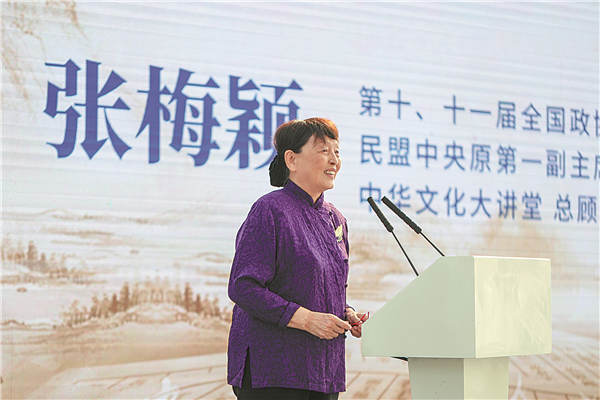 The expert members of the Chinese Culture Lecture Hall are mostly masters in the field of culture and history. Through the platform, they share with the public decades of thinking and enthusiasm from studying culture. Over the past year, more than 50 million people have watched them live on major media platforms, and 26.6 million have participated in interactions. The lecture hall also made sure that the expert lectures were interesting, useful and their value-added short videos garnered 8.5 million clicks, changing the false impression that "traditional culture is a pile of old paper".
Shan Jixiang, director of the Academic Committee of the Palace Museum and also director of the Organizing Committee of the Chinese Culture Lecture Hall says: "We have launched a special program Thousands of Miles' Walk-China in the Legacy to help everyone revisit literary quotations, learn knowledge, and understand history, and the program has been a success among young people."