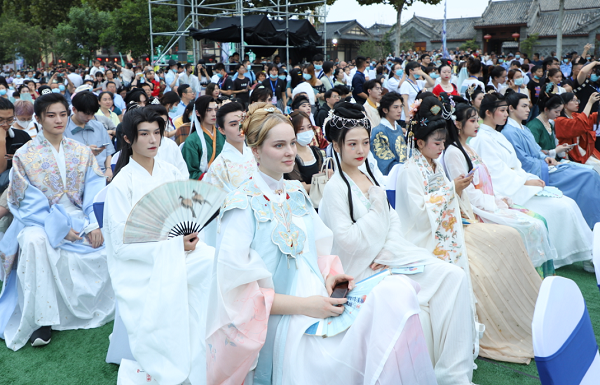 When it's gold you're looking for, it's El Dorado you go to, and it seems that Wang Xiatong and others have found their little El Dorado in Central China.
That treasure comes in the form of accessories for traditional hanfu clothing that Wang, 24, makes in Xiuwu county, in the northwest of Henan province.
In fact the town itself seems to have realized it is sitting on a huge pot of gold, in the form of its environmental and cultural riches that it can show off to young tourists eager to get a break from big cities.
Wang opened her shop in November in the town of Yuntai in the county, in a building characteristic of historic architecture that have elements from the Ming (1368-1644) and Qing (1644-1911) dynasties.
Her shop offers hanfu rental, makeup and photography services.
"I have always been into things from the past, like hanfu," says Wang, who studied fashion design in college.
Hanfu generally refers to clothing of the Han people before the Manchus reigned in the Qing Dynasty. The traditional costume often features a long flowing robe with long loose sleeves and a waist belt.
Wang has been in the Han costume making business in Zhejiang and Shaanxi provinces since she graduated in 2018.