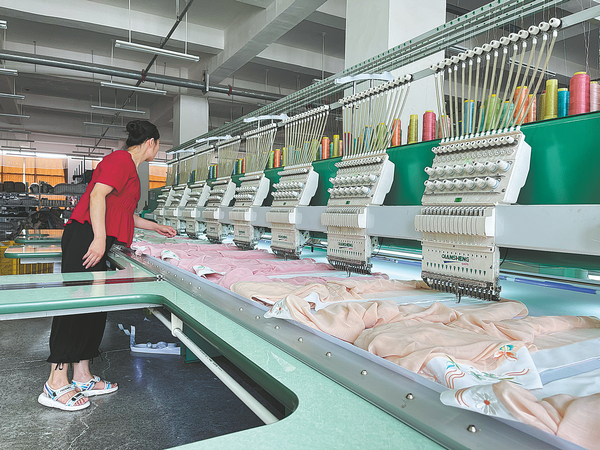 He and his team are experimenting with possible forms of hanfu in modern styles, and he says all the costumes coming out in the process will be valuable materials as data for future references and display.
In addition to completing the industry chain, Xiuwu plans to build a hanfu culture center and a hanfu themed area that includes a museum.
"Design work on the cultural center is already complete," says Fan Yongjiang, deputy director of the natural resources bureau of Xiuwu.
It will include exhibition space and allow for catering services.
The center will put the essence of traditional culture in a contemporary context and will combine art, design, fashion and the aesthetic taste of the younger generation, Fan says.
Contact the writer at yangfeiyue@chinadaily.com.cn