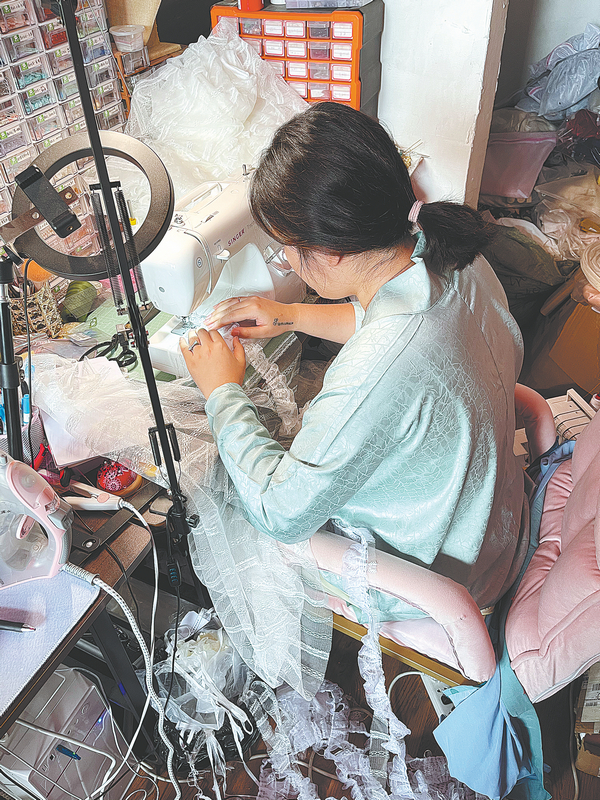 Chen's factory regularly produces new designs and receives presales orders. Then, it takes about 45 days to produce the ordered numbers.
"Our daily sales record is 8 million yuan," she says.
At the moment Chen is still recruiting workers in Xiuwu to meet the increasing market demand for hanfu.
A walk of about 10 minutes from Chen's place, Cong Jian is tapping into hanfu's potential for modern utility at his workshop.
As time moves on, the patterns, forms and functions of hanfu can be changed to better fit in with modern life, Cong says.
For example, the big sleeves can be taken in for better mobility and labor, while the trimming can be more flexible for human body structure, he says.
"The key includes establishing aesthetic standards and building relevant database," Cong says.