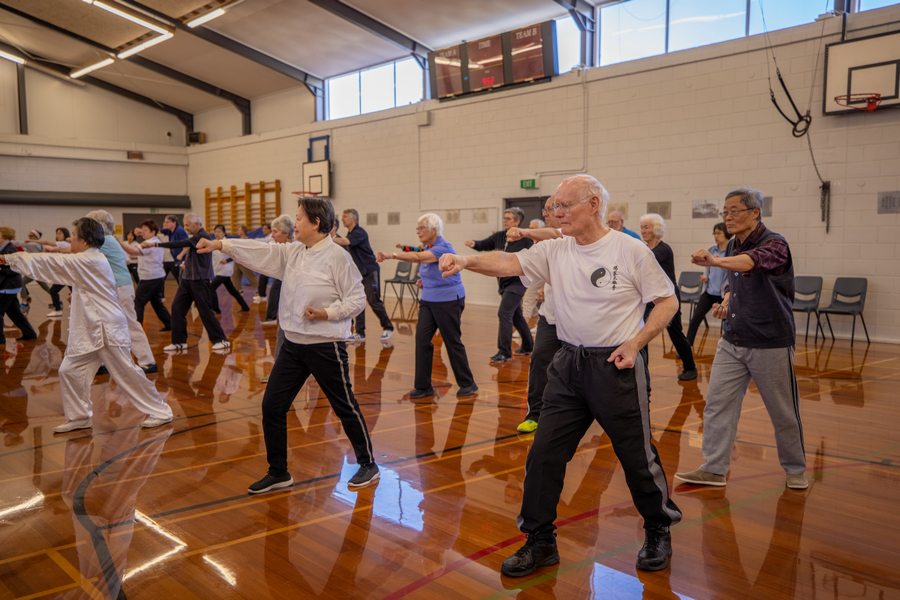 About 100 tai chi or taijiquan practitioners celebrated the annual World Tai Chi Day in Wellington, New Zealand on Apr 24.
Zhang Jianyong, a martial arts teacher, and 20 trainees from the China Cultural Center in Wellington were invited to participate in the event.
A local promoter of taijiquan, 90-year-old Yang Yongjin, attended the activity for the second time.
Center director Guo Zongguang said as tai chi has acquired UNESCO recognition, the center will launch more events focused on the sport.