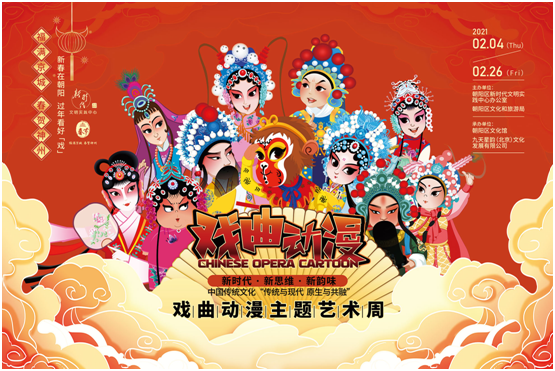 An art festival that highlights Chinese opera cartoons will kick off in Beijing on Thursday and run until Feb 26.
Classical Chinese operas, chosen from 360 types of opera in China, are made into cartoons, and will be exhibited to the public.
The festival is organized by the Culture and Tourism Bureau of Beijing's Chaoyang district and the Chaoyang Cultural Center.
Various activities related to the theme, like exhibition of original posters and manuscripts, and opera costume and aria analysis, will be held during the festival.
Since the festival is mainly held online, people can take part in the activities by watching videos on online short-video platforms like Douyin and Huoshan Video, known as Tik Tok and Vigo Video outside China.
People also can enjoy a 360-degree panoramic view of the activities online. By clicking a mouse or using a mobile phone, people can choose any angle they like to view the activities at home.