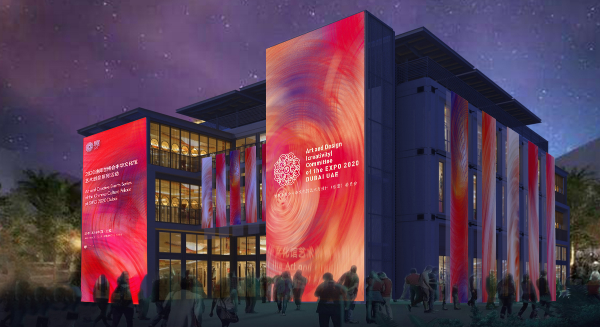 In addition to the China Pavilion at Expo 2020 to be held in Dubai, a Chinese art and culture palace will also be opened to provide rich public programs.
Expo 2020 Dubai has been postponed to begin on Oct 1 and run through March 31, 2022 due to the COVID-19 pandemic.
The organizing committee of the Chinese Culture Palace recently announced in Beijing the activities to be held at the thematic pavilion to show the country's creative strength.
The committee teams up leading figures who have expertise in art, design, architecture, fashion, film and aesthetic theory.
The palace aims to showcase the wide spectrum and diversity of Chinese art in the 21th century. Activities will include contemporary art exhibitions, fashion shows and displays of creativity products, as well as educational programs for children.