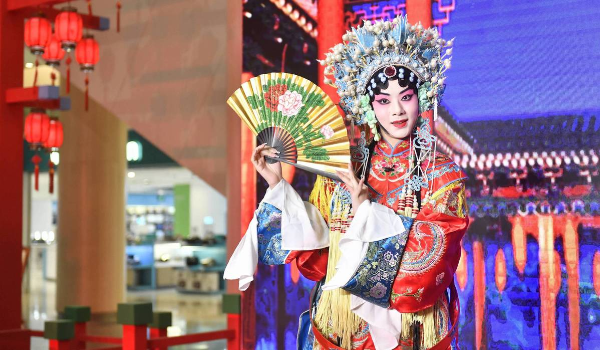 An intangible cultural heritage and cultural and creative product fair kicked off at Tianjin Riverview Place on Friday.
People in Tianjin can enjoy the charm of both intangible cultural heritage and domestic cultural and creative products at the event, which will run till the end of January.
From painting on calabash to Tianjin-style jade carvings to kites created by the Zhai family, 16 local intangible cultural heritage brands are displaying their works at the fair together with the presentation of fan dancing and Peking opera.
There are 17 booths showcasing domestic cultural and creative products.
Traditional Tianjin snacks are also available at the fair including tanghulu, or sugarcoated haws on a stick, pear syrup and jianbingguozi, or Chinese pancake rolled with a crisp fritter.