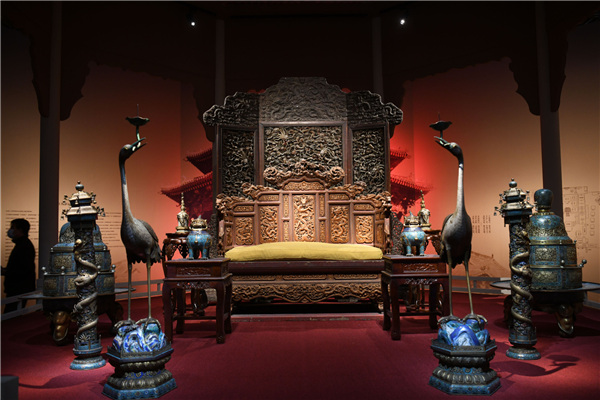 Here are the highlights of China's cultural news from the past week:
-- Imperial treasures from Shenyang Palace Museum on display in Beijing
More than 200 items and sets of imperial treasures including bronze ware, works of calligraphy and paintings dating back to the Qing Dynasty (1644-1911) and collected by the Shenyang Palace Museum are on display at the National Museum of China in Beijing.
The exhibition, which will last for three months, offers visitors a rare glimpse of imperial etiquette, customs, art and culture of the Qing Dynasty.
-- New box office record set during New Year holiday
China's box office revenue totaled nearly 1.3 billion yuan ($200.75) during the three-day New Year holiday from Jan 1 to Jan 3, setting a new domestic record for the period, according to statistics released by the China Film Administration.
This year has broken the 2018 record of 1.27 billion yuan, said the administration. Daily box office revenue on Jan 1 totaled 601 million yuan, surpassing the 368 million yuan New Year's Day record set in 2018.
-- Video-sharing platform Douyin fined for pornographic, vulgar content
Chinese online video-sharing platform Douyin has been fined for the dissemination of pornographic and vulgar content, as some livestreamers were found promoting sexual content, smoking and swearing, or livestreaming games containing bloody scenes and content involving violence and terror.
The authority has ordered the platform to immediately carry out rectification, strengthen content management and ban users who post pornographic and other illegal content.