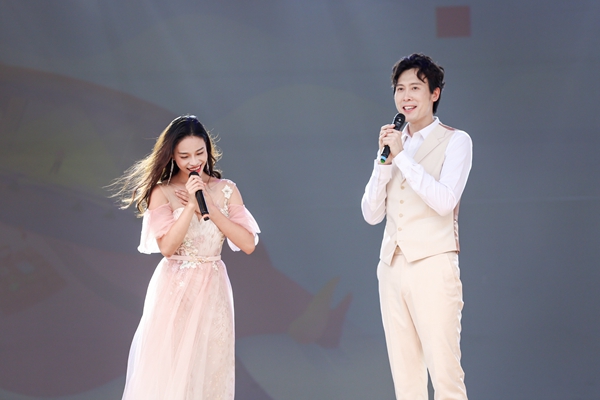 Shanghai Culture Square presents its first Open Air Season when 28 concerts, plays and other performances take place from July 11 to Aug 23.[Photo provided to China Daily]
SAIC Shanghai Culture Square hopes its inaugural outdoor performance season can infuse vitality with community and pique interest in the arts amid the epidemic, Zhang Kun reports.
SAIC Shanghai Culture Square launched its inaugural Open Air Performance Season on its south lawn on July 11, a unique move that allows more members of the public to enjoy theater performances amid the ongoing global pandemic.
"We hope theater art can break away from its traditional form and find new means to get close to people as COVID-19-prevention measures have become a regular part of our daily lives," says Fei Yuanhong, deputy general manager of the theater.
"We hope this outdoor series can remain even after the epidemic and become a novel stage form for innovative theater, cross-over shows and any good content."
Due to social-distancing measures in Shanghai, only one-third of seats in theaters and cinemas can be made available to audiences. Outdoor performances, on the other hand, do not face such restrictions. An open-air venue also allows for better air circulation and reduces the risk of the virus spreading.