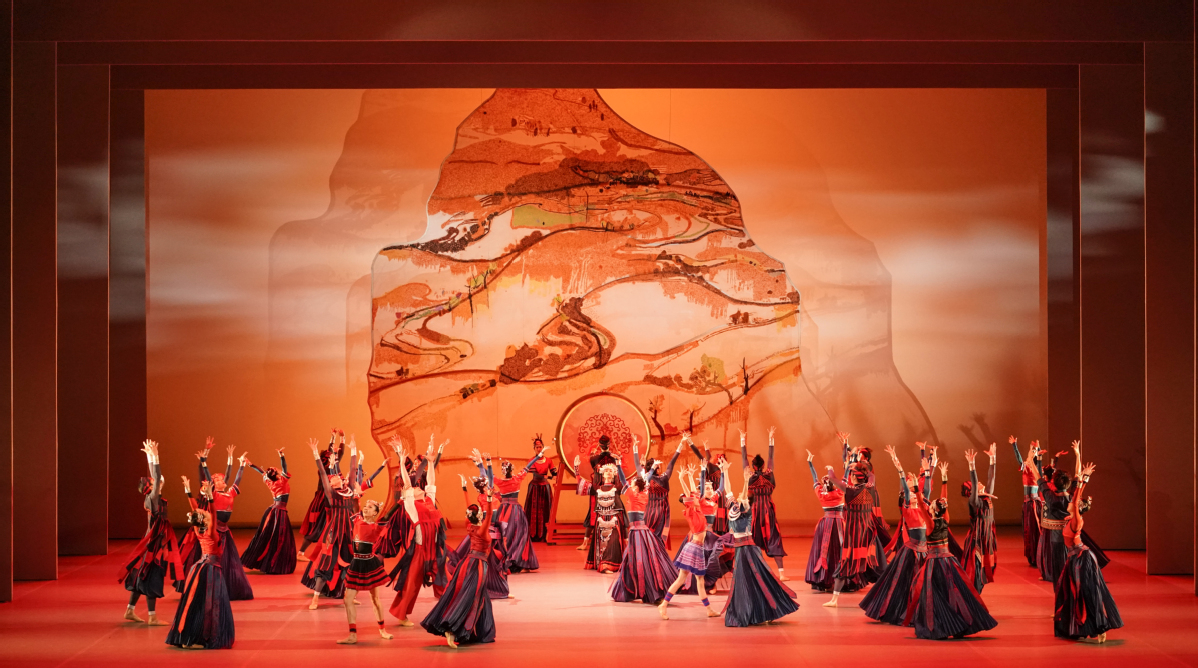 A scene from  Like Flowers by the National Ballet of China. [Photo provided to China Daily]
The National Ballet of China premiered a new original piece, titled Like Flowers, at the National Center for the Performing Arts in Beijing from Sept 11 to 13.
Choreographed by Fei Bo and Zhang Zhenxin, the piece follows the story of volunteer He Lin, who travels to a remote mountainous area inhabited by ethnic Miao people and devotes himself to China's poverty alleviation campaign. Miao folk dances and costumes are infused with ballet in the performance.
The company's ballet dancers, including Ma Xiaodong, Qiu Yunting and Wang Ye, played major roles. And the company's symphony orchestra performed under the baton of chief conductor Zhang Yi.
The company wanted to stage Like Flowers at the end of last year. But COVID-19 disrupted the plan.
The two choreographers began working on the new piece in early February, after the dancers resumed their daily training from their homes across the country.