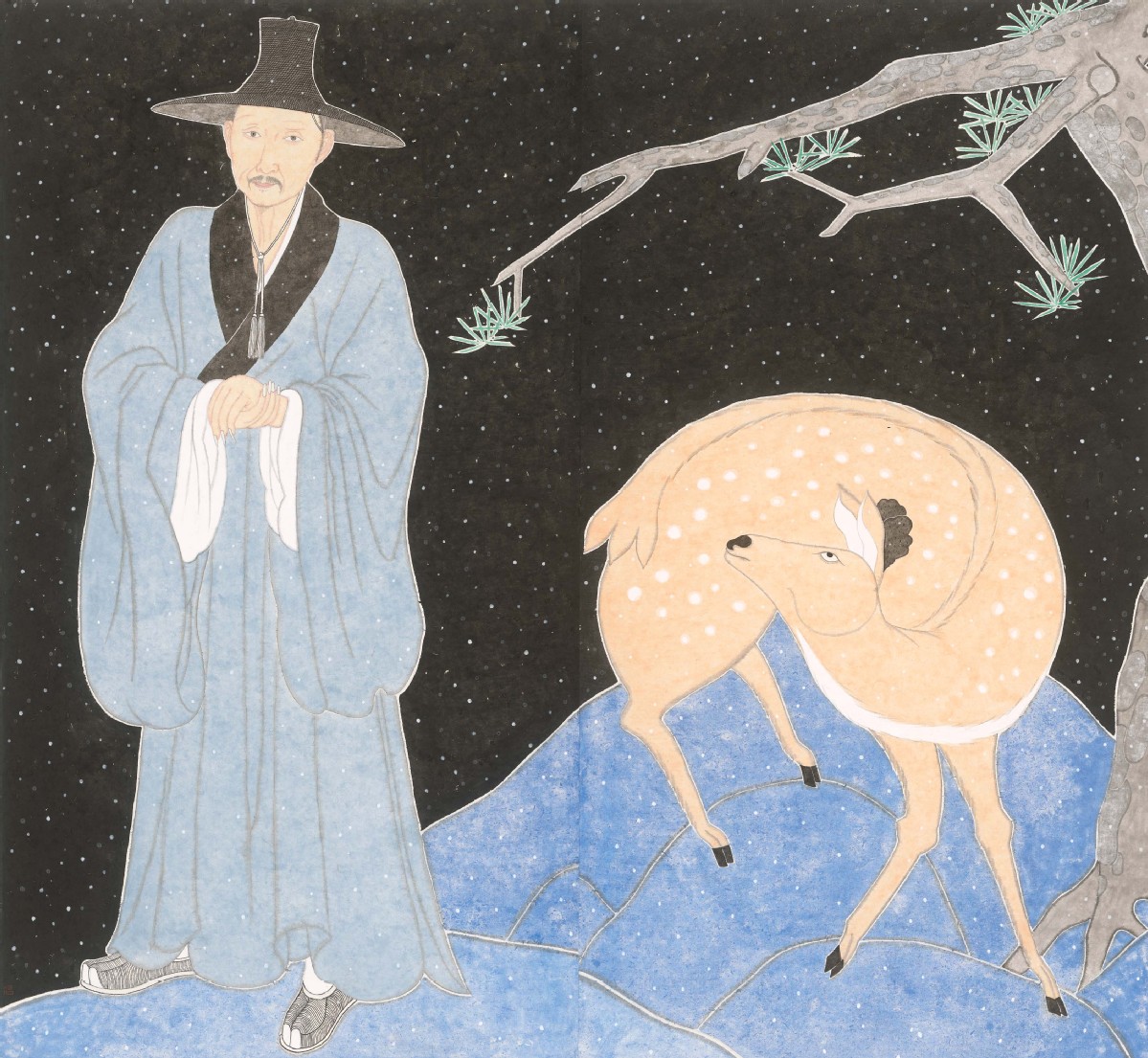 Bada Shanren by Liu Qi. [Photo provided to China Daily]
Emigration and immigration are quite normal for Chinese today. "Where are you from?" has become a somewhat complicated question for many people, as the cultures of native places and of immigration destinations blend to form new identities.
This mental state is central to a new exhibition, Where I'm Coming From, at Xiamen Powerlong Art Center in Xiamen, Fujian province. It showcases ink paintings by 38 artists through Oct 31.
The exhibition arouses feelings of "home". It examines individuals' mentality shifts when they move, and their relationships with family, society and country.