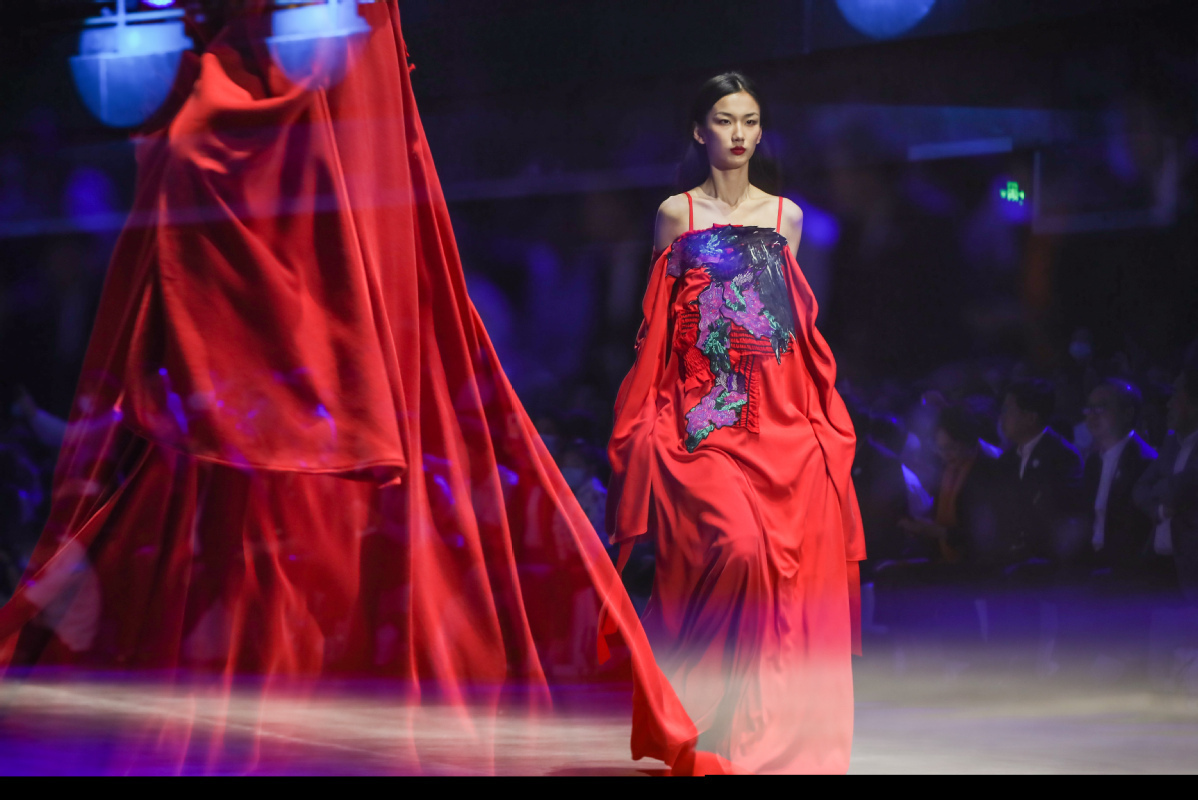 Beijing Fashion Week kicked off on Sept 15 in the capital. [Photo provided to China Daily]
On Sept 15, Beijing Fashion Week raised its curtain in the city's Shijingshan district.
Together with her father Zhang Zhaoda, local designer Zhang Kaihui put on a show titled "Leaf", presenting over 60 pieces made with ecological fiber.
Beijing Fashion Week, which lasts 8 days, will hold more than 80 official activities, introducing nearly 200 brands from home and abroad.
Sun Ruizhe, president of the China National Textile and Apparel Council, made a speech at the opening ceremony. "Fashion shows people's sprit, and it's a strong force to promote economic and social development," he said. "At its fifth anniversary, Beijing Fashion Week is becoming a big fashion event in China."