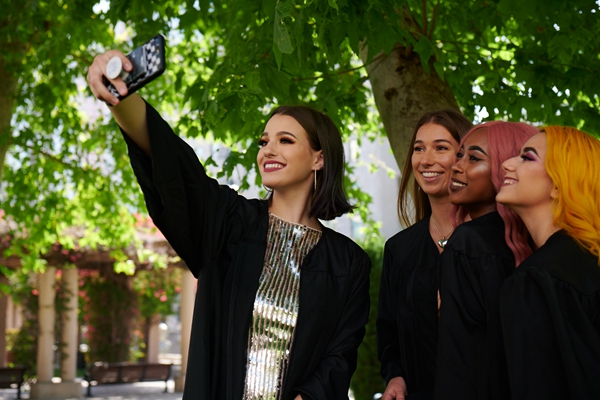 A scene from the episode focusing on beauty and makeup trends among the young women around the world.[Photo provided to China Daily]
She is one of the five celebrity guests invited to participate in the program. Other guests are Victor Ma and Hu Tianyou, crossover model Wu Jiaye, and model-singer Zhu Jingxi.
Liu recalls: "I went to some old-school barber shops in Shanghai, where older people go. It offers me a different side to a metropolis that is generally considered modern and international."
Together with the documentary production team Liu also went to Tokyo and Jamaica during the shooting of the episodes featuring reggae culture.
When she arrived in Tokyo, Liu met and talked with people sporting dreadlocks.
Then she flew to Jamaica to explore the appeal of dreadlocks which are universally identified with Jamaica and reggae culture.
The people she met in Jamaica were warm and friendly, making her feel at ease and reassured.
"We went to a party, which was held in a shabby garage. We danced with local people and I also sang together with local reggae musicians, which was fun," she says.
"Despite cultural differences, we shared fun moments together."