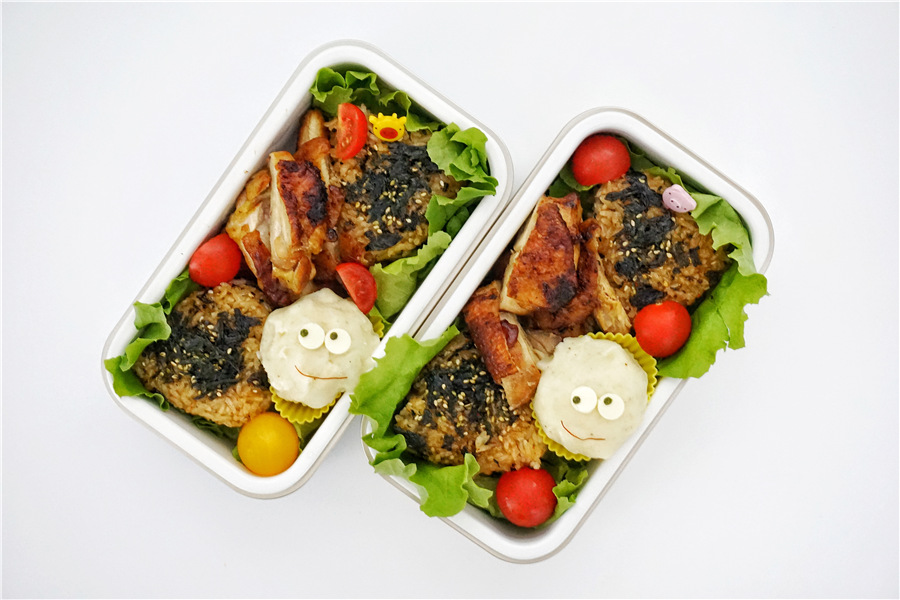 [Photo provided to chinadaily.com.cn]
People all over China have gradually returned to the workplace after a long period of home confinement due to the outbreak of COVID­19.
Although people can, for the most part, once again dine at restaurants and order food delivery like they did before the pandemic cut a swath through daily life, some people are choose to make their own lunch — a practice that started as a safety measure, but has now become a habit. These homemade meals please the eye and the taste buds, as creative cooks use ingredients in imaginative ways.
Zhang Lulu, an office worker from Beijing, believes preparing her bento box has made her more self disciplined. "It's never too late to make a change," she said.