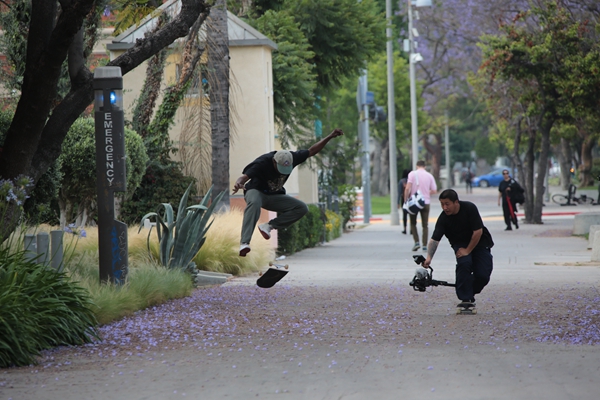 Director Sun Yu filming skateboarders in Los Angeles.[Photo provided to China Daily]
"We've noticed that more and more young people, despite different cultural backgrounds, embrace and share similar lifestyles. We want to put those people on screen to speak for their generation."
The first episode of Generational Gravity focuses on a diverse group of young people in Los Angeles, the United States.
One is singer-designer Victor Ma, 23, who was born in New York and rose to fame after coming second in the hit Chinese reality show, The Coming One, in 2017.
"Many fashion brands, which are embraced by young people across the world, started by catering to the skateboarding and hip-hop cultures," says Ma in the show. "Let's start with exploring Los Angeles."
Ma knows the city's culture as he attended high school there and fell in love with hip-hop culture.