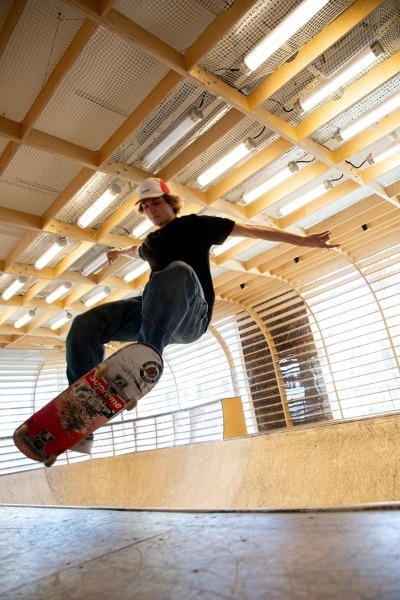 An American youngster displays his skateboarding skills on the streets of Los Angeles.[Photo provided to China Daily]
In Generational Gravity, he features a number of skateboarders, who helped build a thriving and vibrant skate scene, including Hu Tianyou, a professional skateboarder and fashion brand owner; Raph Cooper, co-owner of a Beijing-based company, Society Skateboards; and Xia Jiahuan, a co-founder of SoleStage, a leading limited-edition sneaker reseller.
Xia says in the show: "I made about 100,000 yuan ($14,207) a month by selling limited-edition sneakers when I was a freshman. It is a culture, which is crazy."
He co-launched the sneaker reselling brand in 2013 with two friends who shared a passion for athletic shoes. They began their shoe collections in their teens, and later were fired up with entrepreneurial zeal when they realized how profitable it could be.
The depiction of youth trends has attracted many.
One viewer, nicknamed Xiaoyu, comments on Sina Weibo: "It's a true, uplifting portrait of youth culture. In many ways, I learned about the notion of 'youth culture' although I am not a big fan of sneakers."
The Chinese singer-songwriter Liu Boxin, who is also known as Lexie onstage, was featured in the episodes, directed by Emmy-nominated director Christine Yuan, exploring reggae culture, from music to dreadlocks.
The 20-year-old Liu, who was born in Changsha, Hunan province, visited Shanghai, New York and Los Angeles while filming the show.