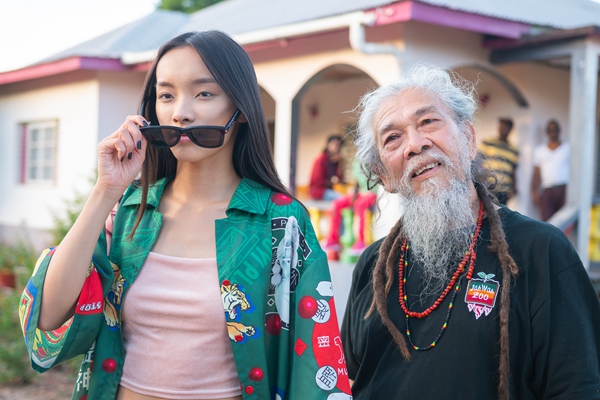 Chinese singer-songwriter Liu Boxin (left) is featured in an episode investigating the appeal of dreadlocks and reggae music culture.[Photo provided to China Daily]
Master documentary maker switches from food to young people as he offers an appetizing glimpse of an evolving culture that is setting a trend, Chen Nan reports.
A master documentary maker of food, and the culture surrounding it, Zhu Lexian's appetite for change has been whetted by the tempting menu of highlighting youth trends.
A veteran producer of more than two decades, Zhu's documentaries, such as A Bite of China, a popular Chinese food program on China Central Television, and Once Upon a Bite, streamed by online platform Tencent Video, have gone beyond a core audience to offer a taste not just of cuisine but of contemporary society.
Now it's time for a new morsel.
Zhu took up a position as the head of the documentary studio at Tencent Penguin Pictures and opted to serve up a different subject for viewers to digest.
After more than a year of preparation and filming, Zhu produced an eight-episode documentary series, Generational Gravity, which premiered on Tencent Video on Nov 28.