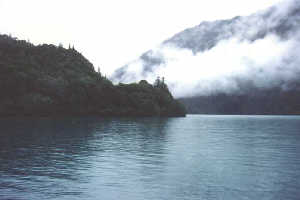 Nyingchi, "throne of the sun" in Tibetan, is located in the southeast part of Southwest China's Tibet autonomous region, where the Himalaya Mountains and Nyainqentanglha Mountains extend from west to east, like parallel huge dragons, joining the Hengduan Mountains in the east. Nyingchi is adjacent to Yunnan province (South China) and the Chamdo area to the east and northeast, Nagqu to the north, Lhasa to the west, and Shannan to the southwest. It neighbors India and Myanmar to the south with a border 1,006.5 km (kilometers) long.
The Nyingchi area, with a total area of 117,000 square km and a population of more than 140,000, has seven counties under its jurisdiction: Nyingchi, Mainling, Gongbo'gyamda, Medog, Bome, Zaya, and Nang.
With green mountain slopes, snow-capped peaks, and crystal-clear rivers, Nyingchi looks just like "a pure land" on the Qinghai-Tibetan Plateau. Hence, it is also reputed as "Switzerland in Tibet."