Delegates from Tibetan local government signed on the agreement, May 23, 1951. (Xinhua file photo).
On May 23 in 1951, the signing ceremony of The Agreement Between the Central Government and the Local Government of Tibet on Method for the Peaceful Liberation of Tibet (also known as The 17-Article Agreement) was held in Beijing.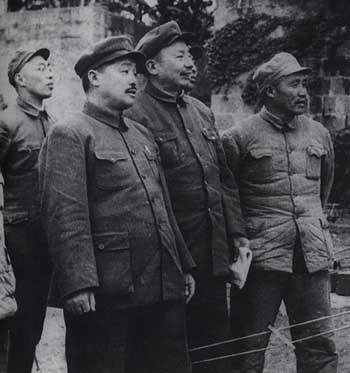 The directors of the Southwest Millitary Area inspected the preparation for marching to Tibet.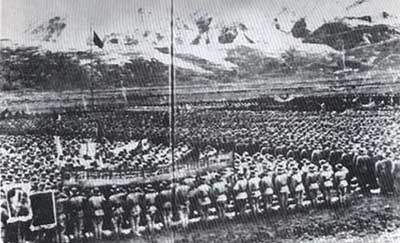 The pledge meeting for marching to Tibet.