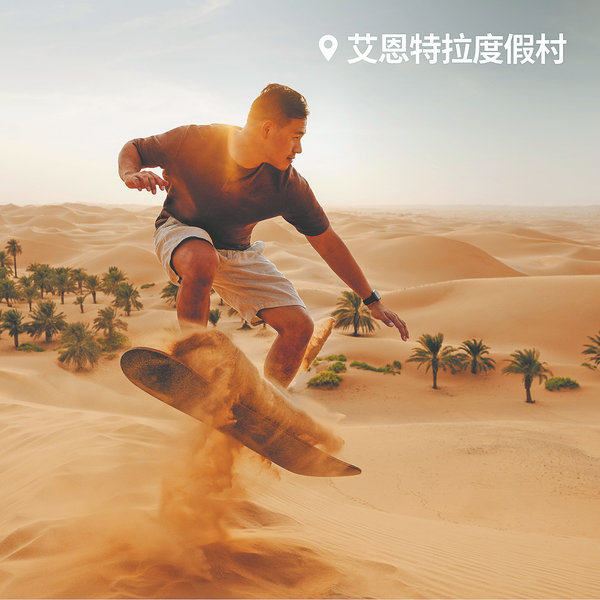 Foreign countries create new products and offers to tempt in Chinese visitors
International tourist arrivals in the first quarter reached 80 percent of pre-pandemic levels, according to the World Tourism Barometer issued in May by the World Tourism Organization.
Strong results were expected in the Northern Hemisphere summer season, backed by robust pent-up demand, the sustained recovery of air connectivity, and the reopening of China and other major Asian markets and destinations.
China's Ministry of Culture and Tourism announced on Thursday the third batch of countries and regions where group tours from China can resume, bringing the total number to 138.
Destinations like South Korea, Japan, Turkiye, Belgium, Germany, Norway, Switzerland, the United Kingdom, the United States and Australia are included in the list.
Following the announcement, searches for related travel products on travel platforms shot up. Data from online travel platform Ctrip showed that searches for outbound travel products increased more than 20 times. Products for the eight-day combined Mid-Autumn Festival and National Day holiday from late September to early October were the most searched, with a significant surge in group travel products to countries including Japan and Australia, Beijing Youth Daily reported.
According to the research institute of Tongcheng Travel, as outbound travel destinations and offerings increase, the market benefits of opening up outbound tourism are expected to be fully unleashed during the National Day holiday, reported chinanews.com.
Multiple countries are promoting special offers and new products to attract Chinese tourists as their significant source of tourists recovers.
The Department of Culture and Tourism of Abu Dhabi recently launched a promotional campaign titled "Golden Week in Abu Dhabi, Enjoy to the Fullest" for the Chinese market. Multiple luxury hotels in Abu Dhabi are offering special discounts and deals for guests staying during the holiday. For instance, Rosewood Abu Dhabi is offering up to 25 percent off room bookings.
According to China Tourism News, a group of African countries recently sent representatives to Beijing to introduce their unique tourism resources to Chinese media. These countries included Algeria, Ethiopia, Cameroon, Rwanda, Senegal and South Africa.
Tourism New Zealand recently collaborated with Study with New Zealand to launch the New Zealand Study Tour Promotion Alliance in Guangzhou, South China's Guangdong province. The launch event promoted the country as a study tour destination, announcing plans to bring more than 1,000 students and their families during the summer vacation.
Sri Lanka's foreign minister and minister of tourism and lands recently met with media and industry representatives in Beijing. They discussed Sino-Sri Lankan friendship and highlighted measures for assisting visa procedures for Chinese tourists and the tourism products and services they are provided with.
Switzerland Tourism recently held the event "I Need a Fresh Summer, I Need Switzerland" in Beijing to promote Zurich, Geneva, Lucerne, Ticino and Lake Geneva.
The organizer noted that flight bookings from China to Switzerland in the first quarter increased by 837 percent year-on-year, expressing optimism about the long-term growth of the Chinese market.
To revive Thailand's tourism, the country's tourism authority, is looking to boost the overseas market by seeking new partners, such as Alipay and WeChat, and promoting travel via the high-speed railway between China, Laos and Thailand.
Yuthasak Supasorn, the governor of the Tourism Authority of Thailand, said they anticipated that Chinese visitors to Thailand in 2023 would reach 5-7 million and that Thailand would enhance tourism products and introduce unique experiences to welcome Chinese tourists.
China's neighboring countries are optimistic about inbound tourism as outbound tourism in China continues to recover, China Tourism News reported.
At the beginning of this year, Cambodia's tourism minister, Thong Khon, said Chinese tourists visiting the country in 2023 were expected to reach 1 million, comprising a quarter of all international tourists. However, recent figures suggest the number is projected to surpass this prediction.