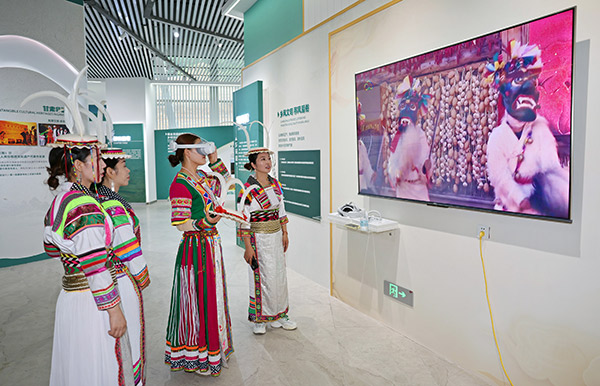 Young people from China and Central Asia were called on to strengthen cooperation and boost rural development at a subforum under the 2023 Beautiful Countryside International Forum held from Wednesday to Thursday in Longnan, Gansu province.
As a part of the 2023 China-Central Asia Youth Leaders Campus, "The Belt and Road" International Youth Forum for Building (a) Beautiful Rural Homeland aimed at enhancing international exchanges and advancing rural vitalization and the transformation of modern agriculture, according to organizers.
Hu Sheng, a member of the Secretariat of the Central Committee of the Communist Youth League of China, said that China and Central Asia have broad prospects for agricultural cooperation as many Central Asian nations boast rich and high-quality agricultural resources.
Young people should make sustained efforts to play a vanguard role in agricultural technological innovation, rural environment improvement, and poverty alleviation, Hu said.
Meanwhile, they need to step up collaboration and exchanges in agriculture to cope with global issues such as food security and build a beautiful countryside in China and Central Asia, he said.
Marat Tagaev, Kyrgyzstan's vice-minister of culture, information, sports and youth policy, spoke highly of the Belt and Road Initiative at the forum.
"One of the key areas of China-Kyrgyzstan cooperation is youth. We support the initiative as it cements trade ties between the two countries and provides our young people with new opportunities for education, employment and cultural exchanges," Tagaev said.