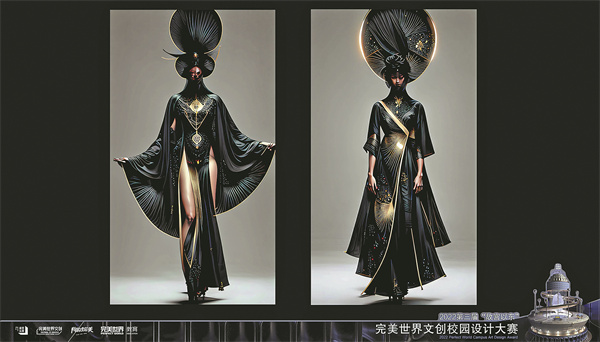 The 23-year-old has been studying computer science and has kept an eye on the development of AI in recent years.
"The technology has enabled me to express my artistic ideas," Dou says. His work was highlighted by the competition's judges, which has increased his confidence in the potential of the technology.
The campus competition has been staged three times, attracting more than 10,000 students from nearly 600 universities worldwide.
"In this competition, a large number of creative works integrate digital technology, AI-generated art and traditional culture," says Hu Guowei, an official from Dongcheng district.