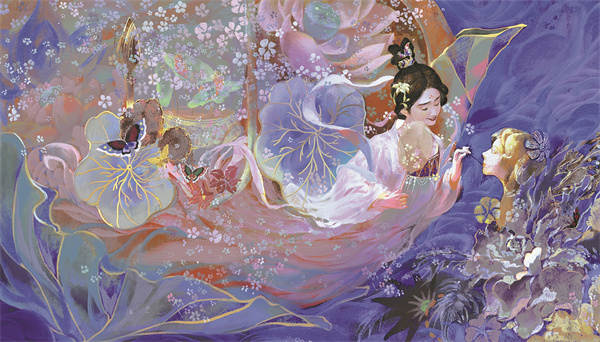 "To tell the story of my hometown through the lens and present it in the form of a short video is something that makes me proud."
Her work has paid off, earning her a bronze medal at the competition.
Wang was among the award winners invited to share their experiences at the competition's award ceremony in Beijing in April, which also featured an exhibition of their works.
Many of the submissions put a distinctly modern twist on their subject matter. Some even applied artificial intelligence or augmented reality to give viewers a taste of distant places and historical legacies.
"In terms of creative form, this competition did not impose too many restrictions on students," says Lu Xiaoyin, co-CEO and president of Perfect World Co.
"Students could use graphic design, short film production, or AI painting to present the interaction between traditional culture and technology."