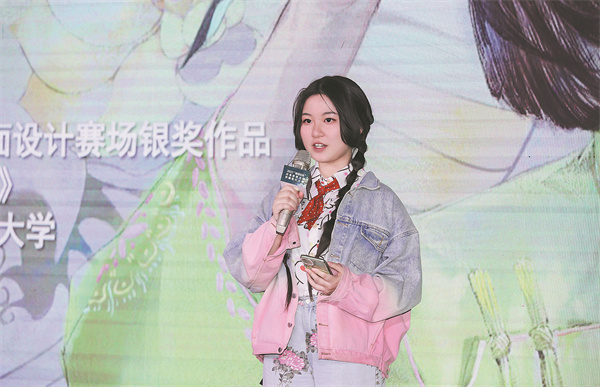 The competition required that the entries integrate traditional Chinese cultural images, explore their cultural connotations and historical significance, and convey the values they represent.
At the beginning of the competition, organizers arranged riddles about Chinese culture and promotional videos featuring intangible cultural heritage for attendees, according to Lu.
"We saw that students had huge enthusiasm for interpreting traditional culture and injected fresh perspectives," Lu says.
The competition received diverse submissions, covering many themes and focusing on the integration of traditional culture and modern technology.
The candidates were enrolled in various majors, including graphic and digital arts, film and television media.
More than 4,100 students from over 500 domestic and overseas universities participated in the competition in three categories: tradition and art, commercial design and AI painting.