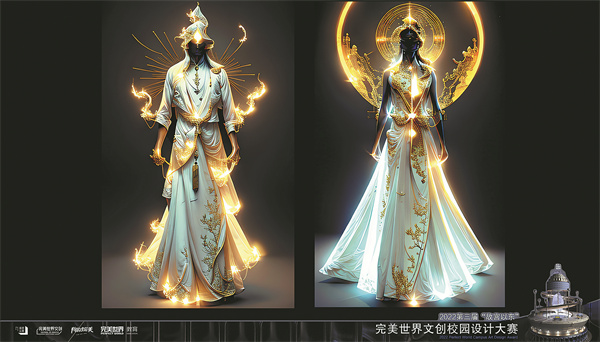 They created more than 2,700 works for the competition. For the final round, 266 of the most outstanding works were selected after evaluations by an expert panel.
A total of 221 awards were presented at the closing ceremony, including gold, silver, and bronze medals.
Winners will have opportunities to work with experienced designers and companies, and have their products commercialized.
Traditional Chinese cultural products, such as paper-cutting, Peking Opera facial makeup, cloisonne metalwork and kites, were presented in unique ways.
For example, the competition introduced the latest AI painting technology that enabled students from outside traditional art and design majors — including in the fields of law, finance and medicine — to express their artistic flair.
"Whether in art or in the gaming industry, AI is still in its early stages of development. Many events, including this competition, are part of our exploration of the development and application scenarios of AI technology," Lu says.
"The extent to which AI technology can develop will have a profound impact on the world."
Dou Zhiyu from Hohhot-based Inner Mongolia Agricultural University submitted two sets of black-and-white costumes featuring Chinese ethnic designs and surreal light elements using AI painting.