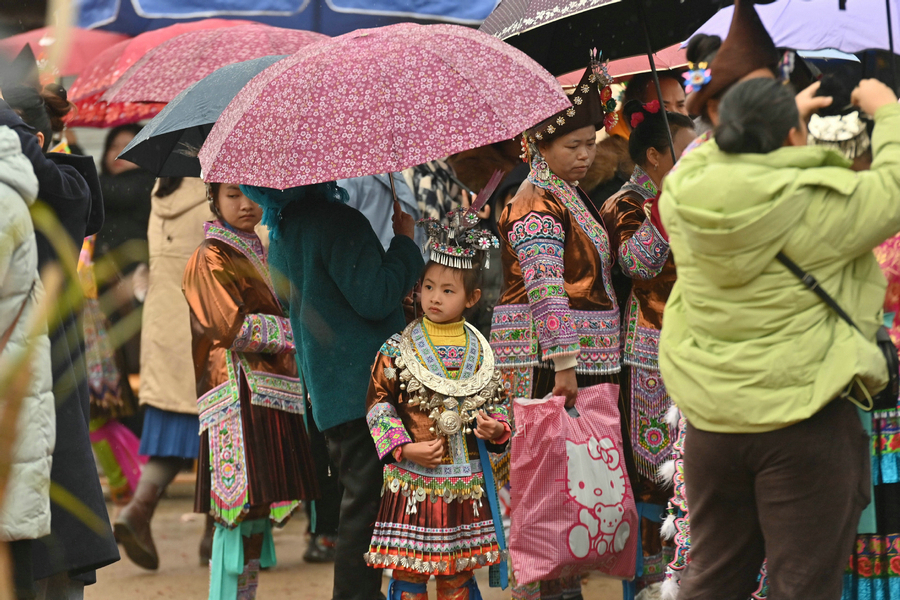 Since the Spring Festival, Miao villages in Rongshui county in Liuzhou city, South China's Guangxi Zhuang autonomous region have organized various Pohui festivals, to celebrate the new year.
Dressed in their vibrantly colored and exquisitely-embroidered traditional Miao clothing, the people enjoyed a get-together and partook in a mix of folk activities including Lusheng (reed pipes) competitions, horse fighting, and Lusheng Caitang (a traditional dance accompanied by the lusheng sound). Young fest-goers also took the celebrations as a chance to express their romantic interests in each other.
Rongshui county received around 720,000 tourists and raked in nearly 500 million yuan ($73.75 million) in tourism revenue between Jan 21 and Feb 5, according to local tourism authorities.
A national-level intangible cultural heritage, Pohui is celebrated by the Miao ethnic group between the 3rd and the 17th of the first lunar month every year.