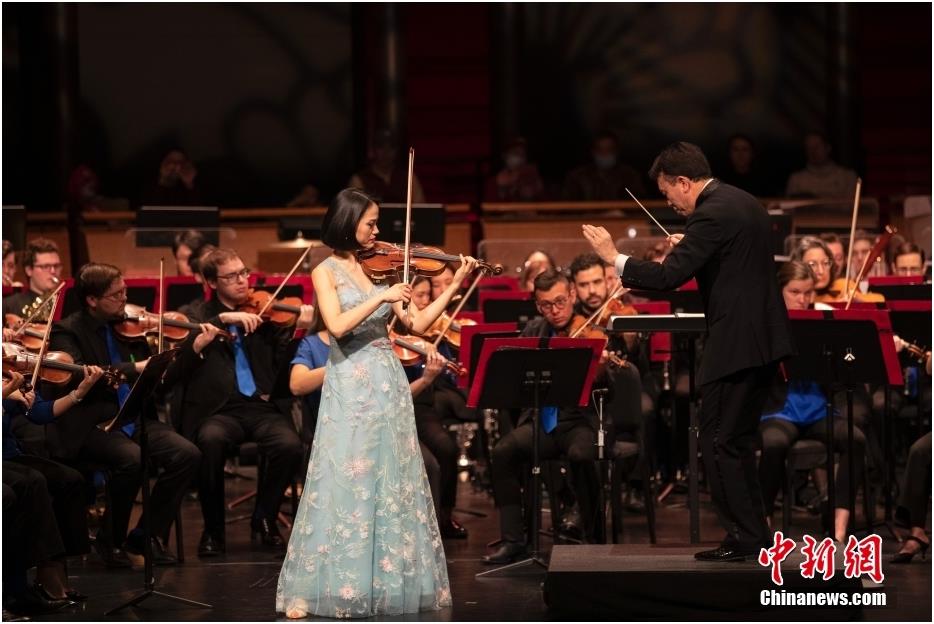 NEW YORK -- A unique Chinese New Year concert "The Sound of Spring" was held here on Saturday, charming the audience with the diversity and artistry of Chinese symphonic music.
Now in its fourth year, the concert was jointly presented by the US-China Music Institute of the Bard College Conservatory of Music, and the Central Conservatory of Music in China.
Featuring well-known musical pieces such as Spring Festival Overture, Butterfly Lovers Violin Concerto, along with other festive works, the two-hour-long program showcased an exciting blend of Chinese American artists, Chinese symphonic music, and traditional instruments.
Chinese music is full of enchanting stories and uplifting sounds, said Cai Jindong, conductor of the concert and director of the US-China Music Institute, adding the concert was aimed at bringing authentic Chinese music to the audience.
"Music connects cultures and people. It helps us overcome obstacles and leave our differences behind," he said.
Saturday's concert attracted more than 1,000 visitors.
Founded in 2017, the U.S.-China Music Institute promotes the study, performance, and appreciation of music from contemporary China, and supports musical exchanges between the United States and China.