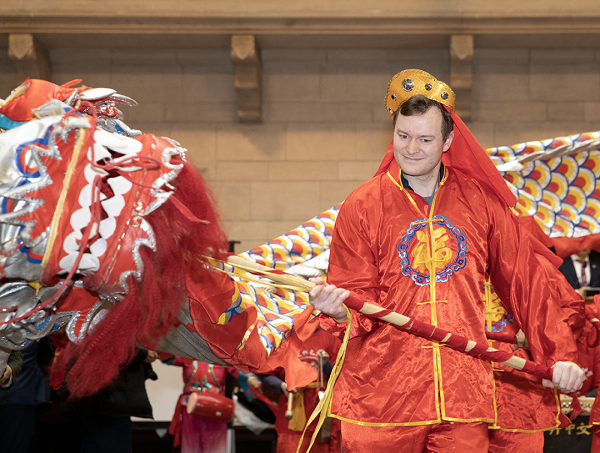 A carnival to usher in the Year of the Rabbit was held at the city hall of Copenhagen in Denmark on Jan 21, the eve of Chinese New Year.
More than 1500 people took part, enjoying dragon and lion dances, taiji, kunqu opera and traditional Chinese costumes, as well as children's artwork. Many Danish locals joined the dragon dancers to experience the cultural practice firsthand.
Part of the 2023 "Happy Chinese New Year" global celebrations, the event was jointly organized by the China Cultural Center in Copenhagen, the Denmark H.C. Andersen Culture & Art Committee and the local Chinese community.
Sophie Anderson, mayor of Copenhagen, delivered a speech via video to extend greetings to the Chinese community in Denmark. He Fuxiang, technological counselor of the Chinese embassy in Denmark spoke at the event and expressed his hopes cultural and people-to-people exchanges between China and Denmark would be enhanced through Chinese New Year celebrations.