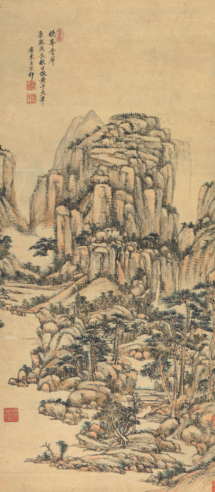 Liu recalls the first piece of Chinese painting he collected — a landscape painting by Wang Yuanqi that he paid 110,000 yuan ($15,257) for in 1995.
In 2005, Liu put the artwork up for auction in support of the newly established Beijing Council International Auction company. The painting was sold for 2.5 million yuan.
"If we considered it from the perspective of input-output ratio, you could say it was an incredibly good investment," he says.
Two years ago, he saw the painting again on auction, and bought it back for 8 million yuan.
"Back then I didn't have so much understanding of these artists or their work, so it is normal to make mistakes in your journey of life," he explains.
If you go
The Era of Brilliant Stars — Masters from Early Qing Dynasty Painting and Calligraphy
9 am-5 pm, Tuesday-Sunday, Nov 27-Feb 28, 2023;
Gallery No 5, Long Museum (West Bund), 3398 Longteng Avenue, Shanghai.
ZHANG KUN in Shanghai