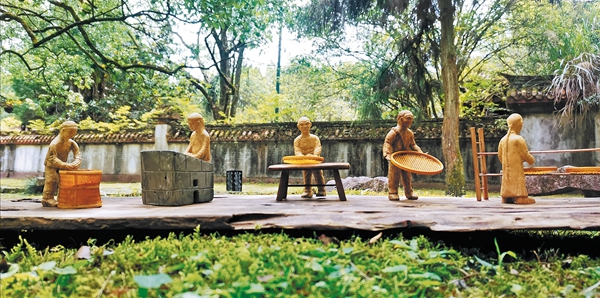 Intricate craftsmanship shows the skill and precision involved in a creative process, Xu Lin and Hu Meidong report.
Xie Hongxing spent 46 days trying to replicate, in minute detail, a spacecraft, the very epitome of modern engineering. His feat of craftsmanship was all the more extraordinary when you realize that the material he was using was bamboo. The exquisite miniature version of the orbiting Tiangong space station, crafted by weaving the natural material, was his own way of celebrating the country's ambitious space program.
"It's a combination of tradition and modernity — a new way to promote the intangible cultural heritage," says Xie, 39, from Wuyishan city, East China's Fujian province.
Xie was born and raised around Wuyi Mountain, a UNESCO World Heritage Site that borders Fujian and Jiangxi provinces. He used more than a dozen species of local bamboo to demonstrate the aesthetics of the space station and carefully wove the small solar wings with three different types.
It took him seven hours to figure out how to weave a small national flag of China, with dyed bamboo strips.