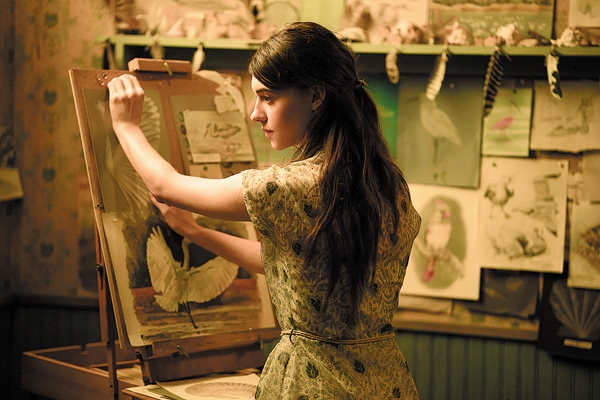 Nation's cinema industry pins hopes on high-grossing Hollywood romance thriller to lead a resurgence in fortunes, Xu Fan reports.
Although China's movie market has been sluggish for a long time due to the ongoing COVID-19 pandemic, it's hoped that a slew of new movies will help to reignite the enthusiasm of theatergoers.
On the heels of the Japanese animated feature Detective Conan: The Bride of Halloween, high-grossing Hollywood romance flick Where the Crawdads Sing opened across Chinese mainland on Friday, more than four months after it was released in the United States.
Starring actress Daisy Edgar-Jones as Kya Clark, a young woman who grows up alone in the marshlands of North Carolina, the movie sees the protagonist caught in the middle of a murder investigation when one of the two men with whom she is romantically involved is found dead, making her the prime suspect.
The movie is adapted from the novel of the same name by American writer Delia Owens, which has sold 15 million copies and has featured on The New York Times' bestseller list since it was published in 2018 — for nearly 190 weeks.
Elizabeth Gabler, president of Sony Picture Entertainment-owned 3000 Pictures, which presents the movie in association with Harper-Collins Publishers, tells China Daily that she had previously worked with Owens to develop one of her nonfiction books into a film.