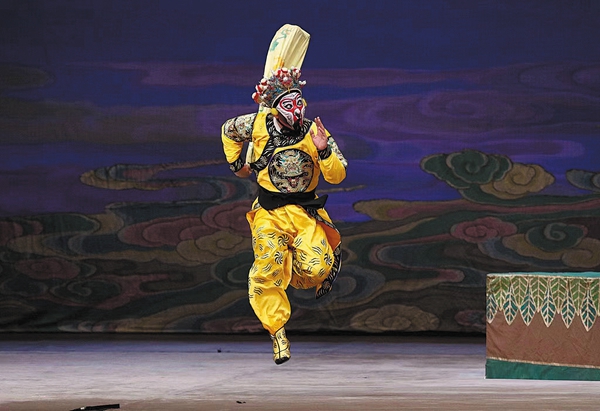 Acting was, is and always will be the first love of National Peking Opera Company's new vice-president, Chen Nan reports.
Huguosi Street was one of Beijing's busiest commercial avenues in the olden days. It also housed the residence of Peking Opera master Mei Lanfang (1894-1961). Not far from Mei's address, the first theater for Peking Opera performances came up in 1954, five years after the founding of the People's Republic of China.
The neighborhood has changed over the decades, but the theater still stands tall and is currently managed by the National Peking Opera Company. Tian Lei cherishes the hours he spends there, training and rehearsing. Costume-clad and armed with a prop spear, the 42-year-old strides across the stage, practicing a slew of martial art movements, before ending the drill with a liangxiang (striking a pose on the stage).
Tian has been working with the opera company for 10 years. Its premises are a 10-minute drive from the theater and his colleagues train there. He, however, prefers the hallowed stage. "I come to the theater almost every day because I enjoy the solitude this building offers. Rehearsing here helps me feel closer to Peking Opera masters who once graced the stage," he says.