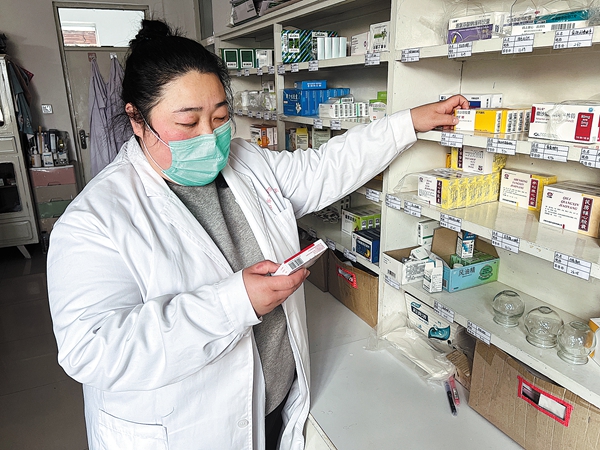 Dedicated doctor provides essential round-the-clock care for the aging residents of a small community living 40 kilometers off the coast of Shandong province, Cheng Yuezhu reports.
Covering just 114 hectares, the isle of Xiaoqin lies in Yantai, East China's Shandong province. It takes a four-hour voyage by ferry to reach the island from the mainland.
For the past 14 years, Wang Hui has been living and working at the Xiaoqin Island health center, most of the time being the only doctor available to serve the island's 400-strong population, which has an average age of over 60.
Upon graduation from the Shandong College of Traditional Chinese Medicine in 2008, she entered the national program that sets community-level posts in education, agriculture, healthcare and poverty relief.
When she first arrived at the island, the inconvenient transportation and insufficient infrastructure posed immediate challenges for her. She recalls that, at the time, fresh water was supplied once a week and it was difficult to even wash her clothes.