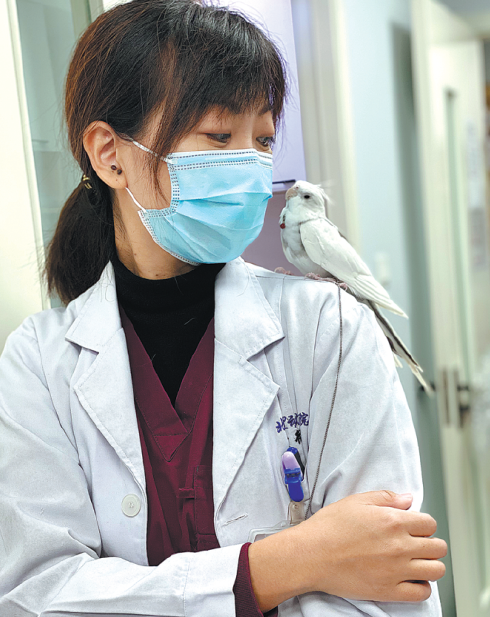 Most of the time, veterinarians recommend operations when the prognosis is good. In some cases, although stakes are high, surgery could significantly improve a pet's life.
"But to take it or not, it's completely up to the owners at the end of the day," Dong says.
Usually costs and time are major issues that come into the equation.
The medical expenditure usually ranges from a few hundred yuan to 4,000 yuan ($628) or more. A few procedures might take more than 10,000 yuan, such as dialysis. As for time, owners often have to send pets for regular treatments, such as intravenous injections.
"So if you really decide to keep a pet, you have to be prepared to take care of it, especially in its senior years," Dong says.
Dong's father was in veterinary medicine. She has been around animals. She had a dog, a rabbit, a hedgehog and fish as pets in her childhood.
"As the only child in my family, I loved their company, especially when I was alone, and I felt I could confide in them," she says.