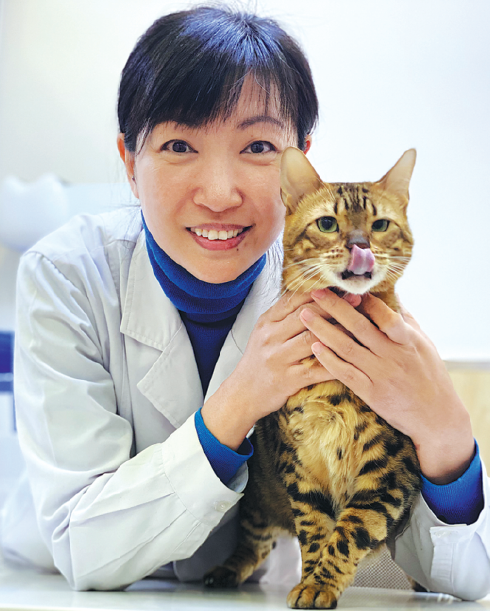 "It is a lifelong memory," Dong says.
If there is any consolation, it is the knowledge that the cat was finally released from pain.
Over the years, Dong has dealt with various pet owners during her treatment of their furry friends.
Most people see their pets as family and are very concerned when the animals get sick, she says.
Dong usually sees 30 to 40 pets a day during outpatient services, but the number drops if operations are scheduled.
Some simple cases take about 20 minutes each, while more difficult procedures such as for tumors and bone fractures require three to four hours.
Dong says veterinarians play an important role in interpreting an animal's pain to human clients, who have the final say on the related treatment.
"Pets usually have a high tolerance for pain, and it is probably in very late stages when they give some sort of signals for help,"Dong says.