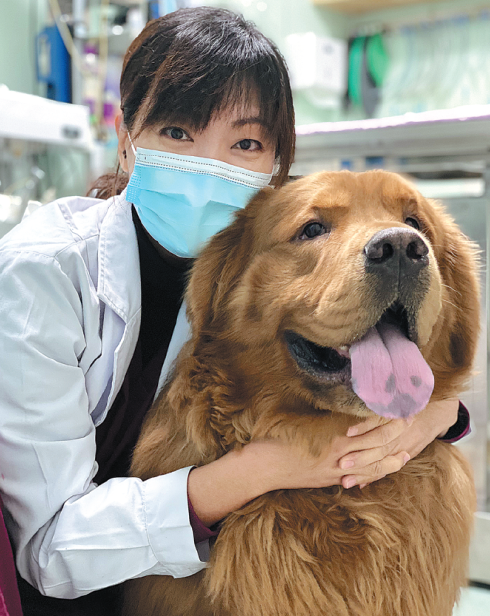 A veterinarian says treating animals gives her joy.
Dong Wei couldn't help but burst into tears on a late March day, when the Beijing resident in her early 40s saw a couple bid farewell to their cat, which had to be put down because of an illness.
Dong saw the client reluctantly sign off on a letter of approval and then squat beside the cat, crying and comforting it until it died.
"It was so emotional seeing them repeatedly say goodbye to it," Dong says.
Being a veterinarian for 18 years, Dong is still susceptible to such heartbreaking scenes. Prior encounters with owners have given Dong good measure of their love toward pets.
At first, the couple thought they had planned for the worst when they found the cat hadn't been able to walk for a while.
"They were going to take care of the cat, even if it couldn't walk again," Dong recalls.
Yet, blood test at Dong's clinic showed it was caused by a severe thrombosis, which would constantly put the cat through pain and have a slim chance of being cured. It was when euthanasia was probably the best option. The couple kept confirming the diagnosis, desperate for a better prognosis, and brought their child for the last meeting with the cat.