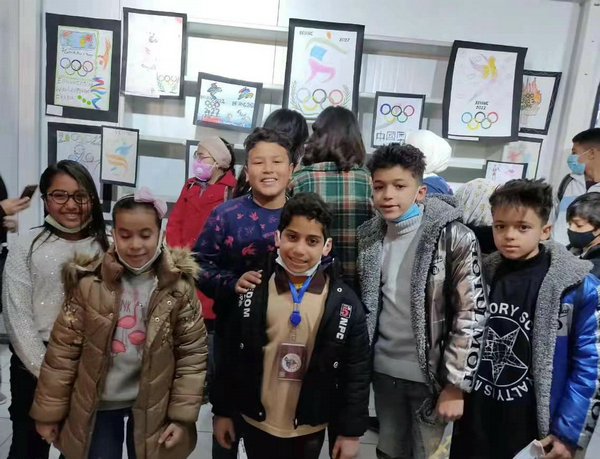 When the Beijing Olympic Games wrapped up on Feb 20, an exhibition featuring children's paintings on the Games went on show in Cairo, Egypt.
The event showcased about 200 pieces of works from a dozen of primary and high school students.
Shao Bing, deputy director of the China Cultural Center, and more than 100 officials and representatives from both countries attended the opening ceremony.
Shao expressed thanks to the local children's support to the Beijing Winter Olympic Games and wished them well in connecting the two cultures.
40 works were awarded prizes during the exhibition.