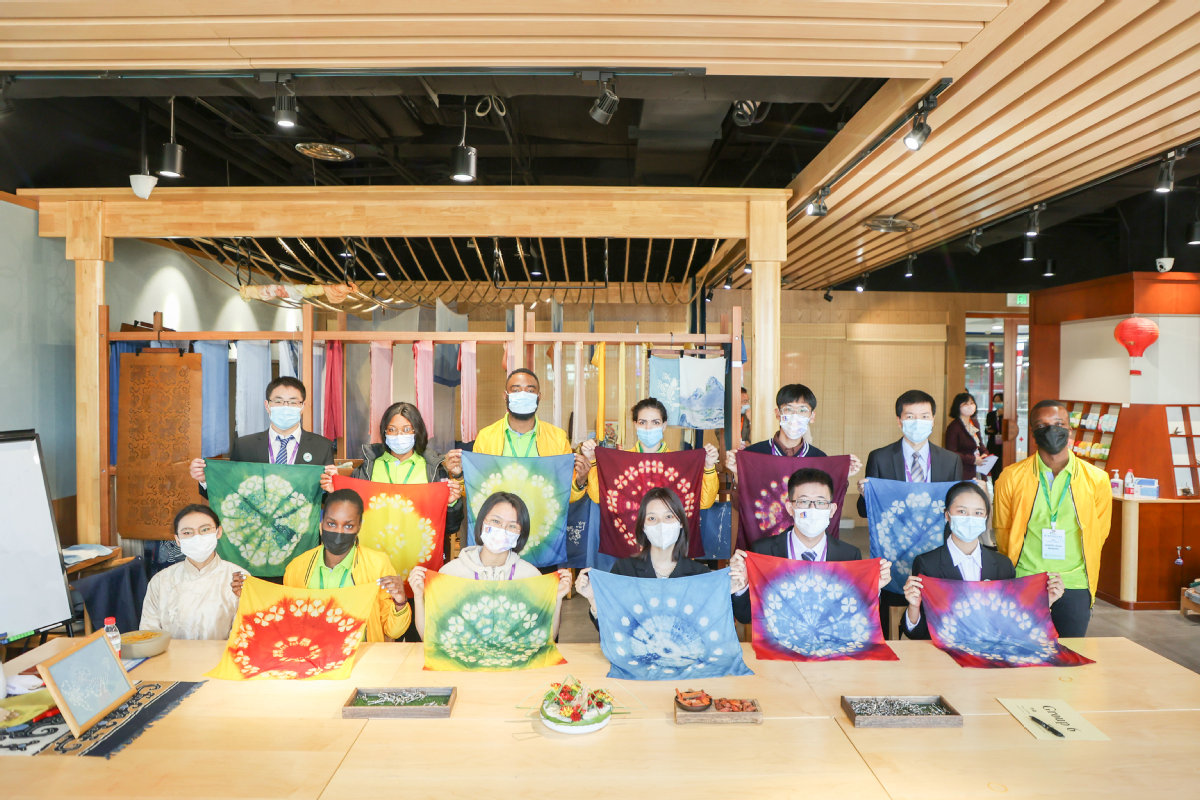 When Zhang Heyi, an Amharic (official language of Ethiopia) major at Beijing Foreign Studies University, was invited to participate in events to mark Africa Day in May, she sang and danced with her African counterparts on campus. Although she didn't know about their musical instruments or songs, she just couldn't help dancing with them and enjoying the celebration.
"African people can be attracted by hanfu, or traditional Chinese garments, and Chinese people can also be attracted by African dance," said Zhang, one of the Chinese youth representatives who was invited to attend a forum as part of the 6th China-Africa Youth Festival. "Culture can intensely touch people, and strike a chord among different countries. It helps build intimacy, develop trust and works as a bridge for communication."
Organized by the Ministry of Foreign Affairs and the China Soong Ching Ling Foundation, the festival, as a platform for communication between Chinese and African youths, was held in Beijing from Oct 19 to 22.The festival includes various activities like visiting exhibitions, attending forums, watching films and taking part in a series of events to experience traditional Chinese culture. Forty-five young people from 44 African countries, as well as Chinese youth representatives, took part in the activities.