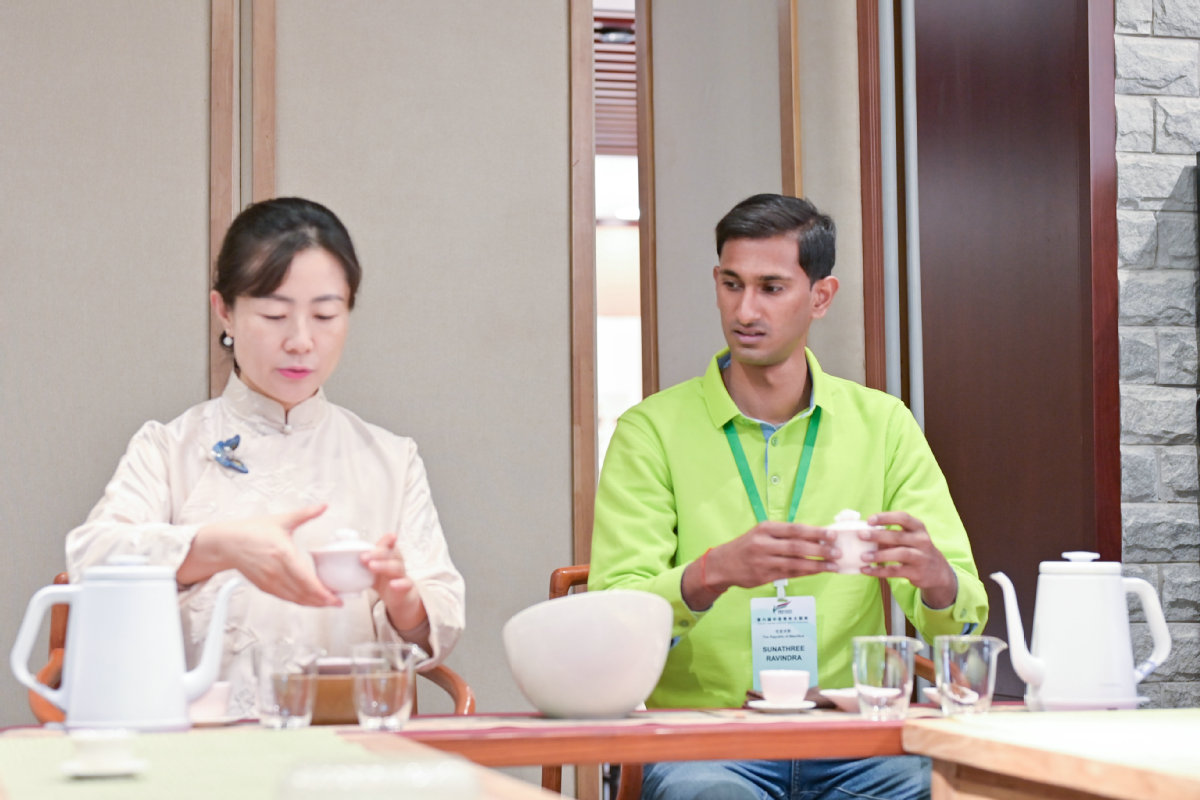 Current areas of cooperation between Beijing and Africa cover many sectors, like trade, technology, medicine and culture. For example, since 1968, Beijing started to send medical teams to Guinea. For the past half century, batches of medical workers have been dispatched in succession to help cure diseases in Africa.
According to participating guest Xu Yujia, an official at the Foreign Affairs Office of Beijing, "from 2017 to 2020, Beijing's investment in Africa has exceeded $8 trillion. Beijing's enterprises have extensive cooperation with Africa in infrastructure, automobile manufacturing and big data".
Speaking about suggestions for further cooperation and communication, Xu says promoting the spread of cultural products is a good idea. "Both China and Africa have quality and popular cultural products, like TV series, documentaries, music and dance. If we can share our products, we will understand the other side more, reduce prejudices, and consolidate our friendship."
Another youth representative, Ding Ruilin, a student from BFSU, supports Xu's idea, and says music and short videos are the cultural products that they can pay special attention to.
"Music is an important part of both cultures. Modern pop music has a wide audience and can spread quickly, so with the theme of China-Africa cooperation, we can create songs that enable more people to learn the meaning of our cooperation," Ding says.
"Short videos, especially vlogs are quite popular. We can cooperate, making some videos showing the content of our cooperation and explaining cultural phenomena to each other," he adds.