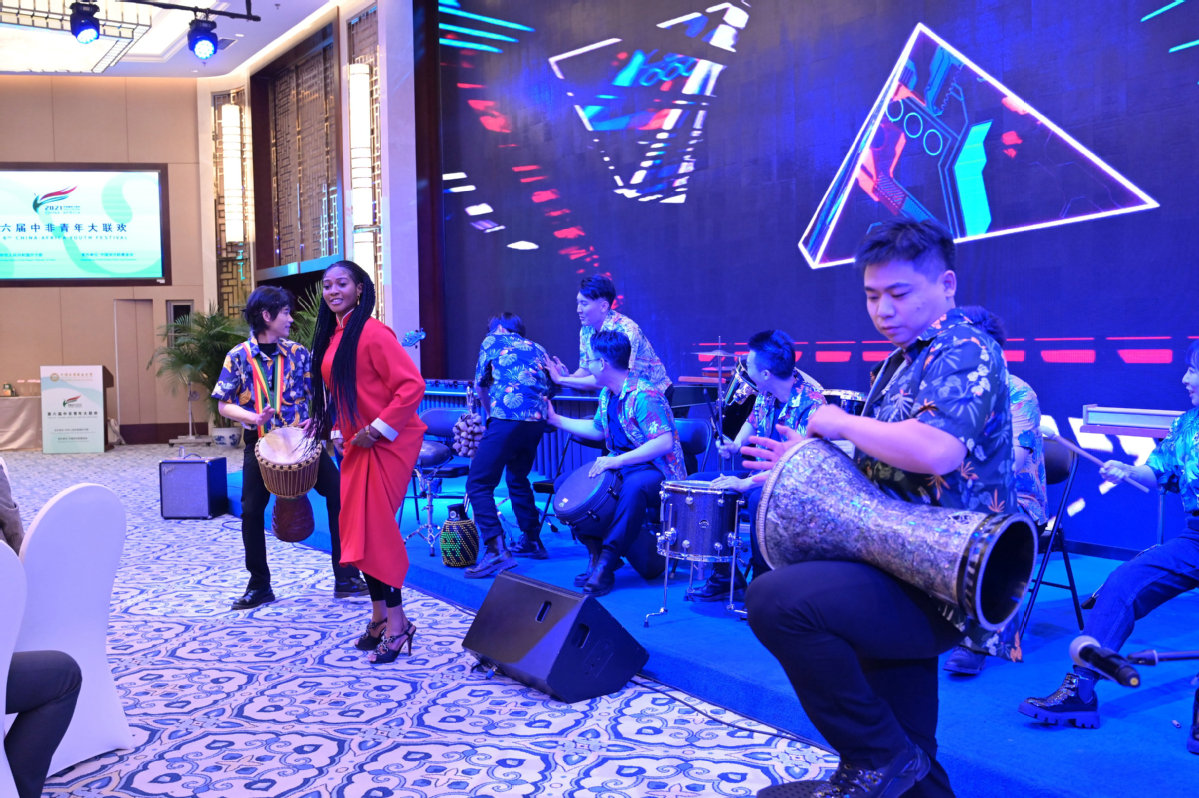 He also advises the need for regular online discussions on various topics, and Chinese and African young people to speak on international social networking platforms, clarifying misunderstandings about the cooperation between China and Africa.
"Some Western media discredit our cooperation and try to drive public opinion, which may mislead many young people. We need to safeguard the reputation of our cooperation, show the reality and spread knowledge about the real Africa and China to those around us," he adds.
Representative Joseph Olivier Mendoo, a Cameroonian student who studies at Peking University, says he hopes the festival can generate a mechanism for the cooperation between China and Africa. His idea was echoed by Wang Ke, former Chinese ambassador to Tanzania.
"The subsequent action or the mechanism is very important," Wang says. "It should be sustainable, which helps to extend the friendship between us, and also spread the spirit of cooperation that we stress through this festival."
Starting in 2016, the festival has been held for six consecutive years. This year's festival "paves the way for the Forum on China-Africa Cooperation that will be held in Senegal in November", according to Wang.