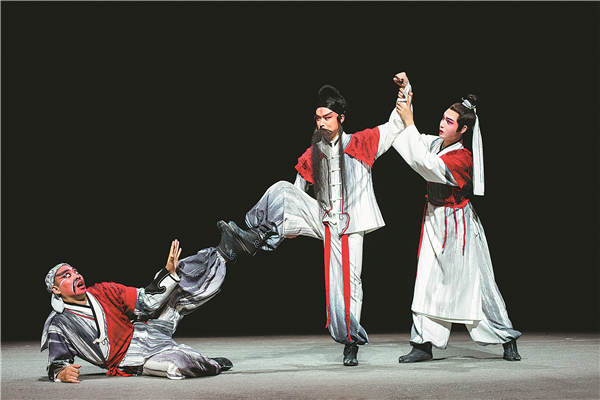 Audiences to see traditional-style performances in venue that enhances atmosphere, Chen Nan reports.
Every October, young theatergoers, who share a passion for traditional Chinese operas with a modern twist, gather at Beijing's Star Theater to enjoy the annual Xiqu Opera Black Box Festival.
Xiqu means Chinese opera. The Star Theater, a small venue in the downtown capital with three performance spaces-each with a capacity of about 200 seats-is dedicated to presenting Chinese traditional operas with a goal of popularizing the old art forms among young audiences.
This year the festival kicked off on Oct 20 with an opening show adapted from the tragic life story of Ruan Lingyu, one of the most celebrated Chinese actresses in the 1930s.
Featuring both veteran Yueju Opera actors, actresses, and new Yueju Opera performers-six in total, the show, directed by 24-year-old Du Yaxin, tells the story of Ruan with a play-within-a-play structure. With a simple stage set, mainly one red chair, it follows the tradition of Chinese operas' distinctive style of symbolism, notably a simple stage set delivering versatile meanings, as well as appealing to the young audiences with a storyline full of drama.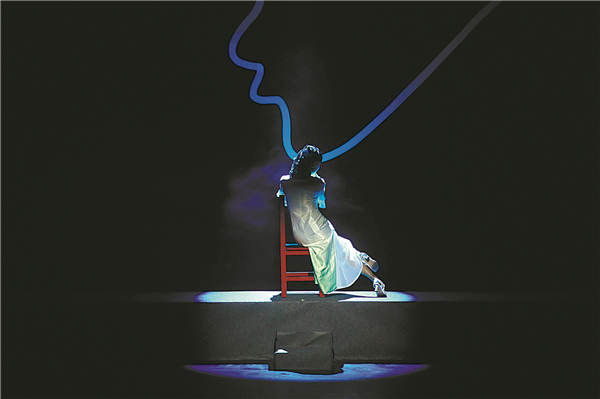 Yueju Opera is one of the most popular Chinese operas in the country. It first appeared in 1906 in today's Shengzhou, a city in Shaoxing in East China's Zhejiang province. In the beginning, it was mainly performed by males but in 1923, a training school was set up in Shengzhou to recruit girls for Yueju Opera. This was a resounding success. By the 1930s, the opera began to feature all-female casts and in 1925, it was called Yueju Opera for the first time when it thrived in Shanghai and was soon introduced to many other parts of the country.