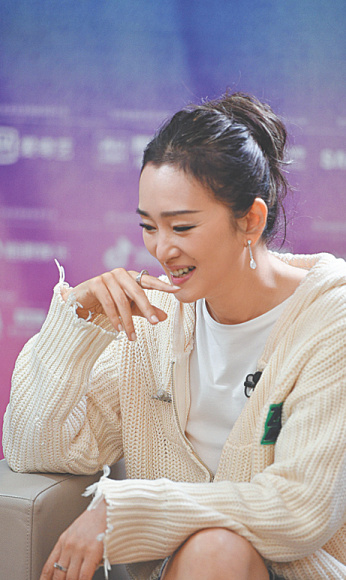 "I got only around 15 days with Lang. Despite the short time, I tried hard to tell myself that I 'were' the coach when the cameras started rolling. A solid faith is also important for an actor," Gong adds.
During this year's Beijing film festival, Gong spent around eight hours every day watching and discussing all 15 nominated films with six other members of the award's jury, including Finnish director Renny Harlin and Lebanese filmmaker Nadine Labaki, who participated in the festival online.
"For all of us, a film festival is like a harbor, where you can dock for a break to examine or showcase your latest work after working hard for a long time," Gong says.
While asked to predict the future of China's film industry, Gong says the country's rich culture is a treasure trove of inspiration for storytellers.
Noting the impact the pandemic has had on the industry-and her own workload-over the past two years, Gong's philosophy is a pragmatic one.
"The pandemic will finally end. Don't be stressed or extra concerned. Just concentrate on your work and you will get what you are really pursuing."