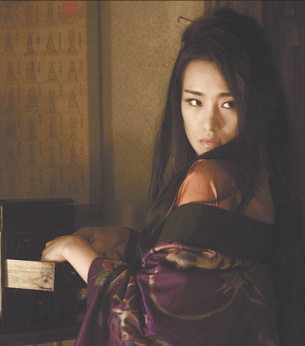 A decade after the glorious moment for Chinese cinema, The Story of Qiu Ju had become a must-watch for film enthusiasts in the country, and Zhang Songwen's hands trembled as he started to read the notebook.
After squatting on the ground and reading the notebook for three hours, Zhang Songwen says he was most impressed by the part that mentions the arrangements made for the cast and crew members to experience rural life and study a local dialect in northern China. Liu took a train ride to a small city and was received at the railway station by a group of people, including Gong, but Liu didn't recognize her until hours later. The actress had been living in a villager's home and doing farm work for a month, making her look like a local.
On Sept 24, Zhang Songwen told the story during a master class, a high-profile event at the 11th Beijing International Film Festival. Gong serves as the jury president for the festival's Tiantan Award. The master class was hosted by Gong and also featured actors Zhang Songwen and Mark Chao, and director Lou Ye, all major creators of her latest film, Saturday Fiction, an espionage thriller that was the closing movie of the festival.
During an interview before the master class, Gong told China Daily, since The Story of Qiu Ju, it has become a habit for her to leave two or three months ahead of filming to prepare for her roles.